Online Master of Public Health
The CEPH-accredited online Master of Public Health (MPH) program from Tufts University School of Medicine is designed for professionals passionate about making communities healthier.
Look Forward to a Personalized Learning Experience
At Tufts School of Medicine, we are committed to providing a personalized learning experience with opportunities to share new ideas and think critically about public health issues—particularly through the lens of using research and analysis to create meaningful, evidence-based change.
You can complete the program in as few as 20 months if attending full time and as few as 32 months attending part time.
Start Your Application
Online MPH Concentrations
We offer two concentrations that enable you to focus on the area of public health that best aligns with your career goals: Epidemiology and Biostatistics, and Population Health Promotion.
See Complete List of Courses
Epidemiology and Biostatistics
This online MPH concentration is designed for data-driven health advocates who want a career investigating patterns and causes of disease, designing studies, and applying statistical techniques to collect and interpret public health data.
In the Epidemiology and Biostatistics concentration, you will develop in-demand analytical skills that inform public health programs and research, advance health equity, and improve health outcomes. You will graduate knowing how to:
Apply epidemiologic and biostatistical methodology to public health policy and practice
Assess health inequities and understand the complex factors that contribute to these disparities
Analyze quantitative, qualitative, and mixed methods data and interpret the results
Construct data collection surveys and use statistical software to manage data
Population Health Promotion
This online MPH concentration is ideal for passionate professionals who want to build a career creating, implementing, and evaluating public health programs and messaging in order to achieve a broad range of public health goals.
In the Population Health Promotion concentration, you will receive a solid foundation in the science, theory, and practice of effective health promotion and behavior change for populations. You will graduate knowing how to:
Describe approaches to community-engaged public health practice
Use qualitative and quantitative evidence to develop health messages and interventions for long-term change
Implement and evaluate effective programs to achieve a broad range of public health goals
Why Choose Tufts' Online MPH?
The Tufts MPH Benefit
Learn in a collaborative online environment in live, seminar-style classes with faculty and peers located across the country who share your motivation to improve population health.
Explore ways to address health disparities in your community, such as inequitable access to information and services.
Benefit from our accessible faculty's experience as public health practitioners with backgrounds in epidemiology, medicine, nutrition, health policy, and biomedical engineering.
View Student Stories
Making a Meaningful Impact on the Health of your Community
You will start making a meaningful impact on the health of your community—even before you graduate—by completing an Applied Learning Experience (ALE). In the ALE, you will complete 160 practicum hours working with a preceptor at an outside agency to address an existing public health challenge.
The ALE enables you to contribute to ongoing and impactful public health work and gain real, project-based experience you can add to your resume.
Learn More About the ALE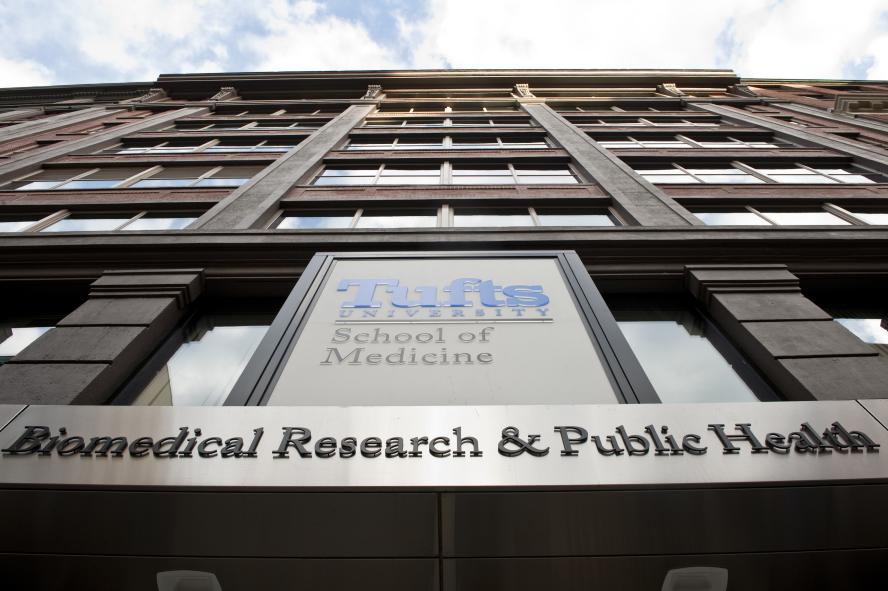 Gain the Practical Skills to Solve Public Health Challenges
Take the next step toward helping people live their healthiest lives on a local, national, or global scale.

Request more information about Tufts' online MPH program today.
Request More Information