Master of Public Health Program
Earn your Master of Public Health (MPH)—on-campus or online—and develop the academic foundation and practical skills you need to make a difference in your community and around the globe.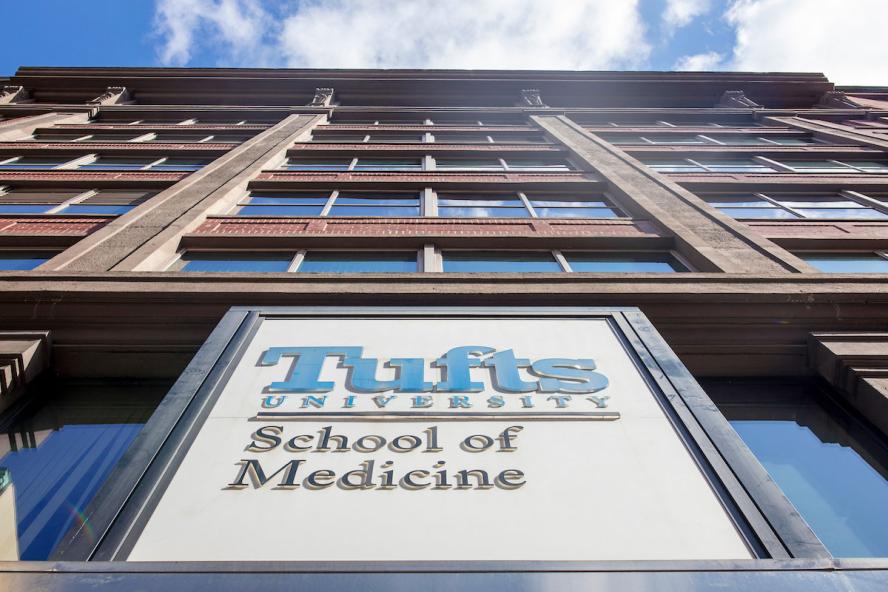 Enjoy flexibility and an excellent education
Tufts MPH is available on campus and online. Moreover, students can enjoy the advantages of both through cross-registration. Regardless of format, Tufts University is committed to delivering an exceptional education. Whether you're drawn to the vibrant campus atmosphere or the convenience of online study, our MPH program is designed to meet your needs. Join us and embark on a learning journey tailored to your aspirations.
Learn More About Our Formats
Unleash your potential and embark in a dynamic learning journey
Experience the perfect blend of classroom insights and real-world practice with our dynamic practicum and capstone experience. Our program goes beyond academic rigor, equipping students with practical skills to create a profound impact on public health. From Day 1, our students begin planning their practicum experience, so that they can start to make a tangible difference in communities early in their journey at Tufts.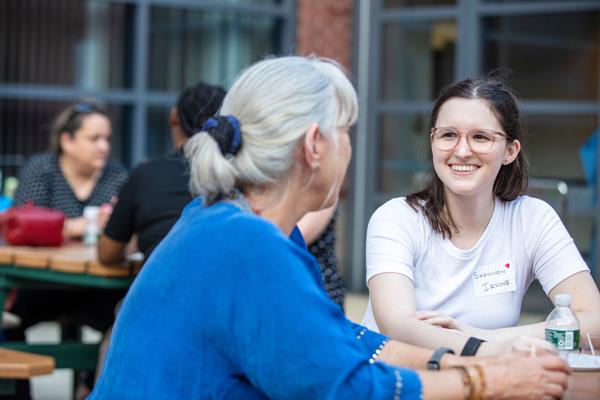 Experience a close-knit community and personalized mentorship
At Tufts, our intimate, collaborative environment fosters meaningful connections and dismantles barriers to learning. Small class sizes and a dedicated faculty of public health practitioners ensure students enjoy personalized attention, fostering a supportive atmosphere. With easy access to faculty, students receive individualized guidance, academic support, networking opportunities, and career guidance, empowering them to thrive and achieve their goals.
Read Student Stories
Learn from the best—our classes are taught by field experts
Our esteemed faculty members bring a wealth of professional experience in the realm of public health. With diverse backgrounds spanning environmental and civil engineering, nutrition, health administration, medicine, business, social work, epidemiology, and more, our faculty members offer a comprehensive range of expertise.

Benefit from their real-world knowledge and insights as they guide you towards mastering the intricacies of the field and preparing you for impactful contributions in public health.
View Faculty News & Research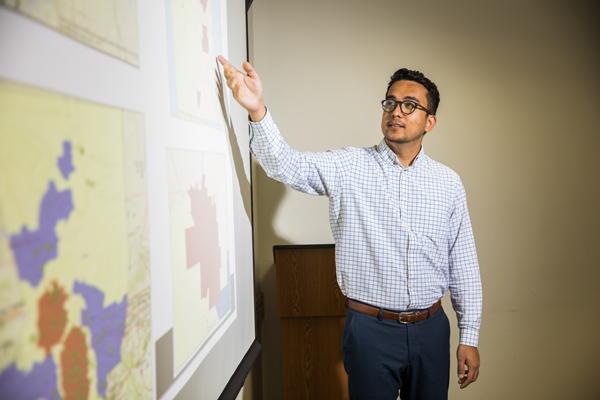 Delve into the world of cutting-edge research by exploring our faculty research labs. Uncover the breadth and depth of expertise, spanning various domains of public health.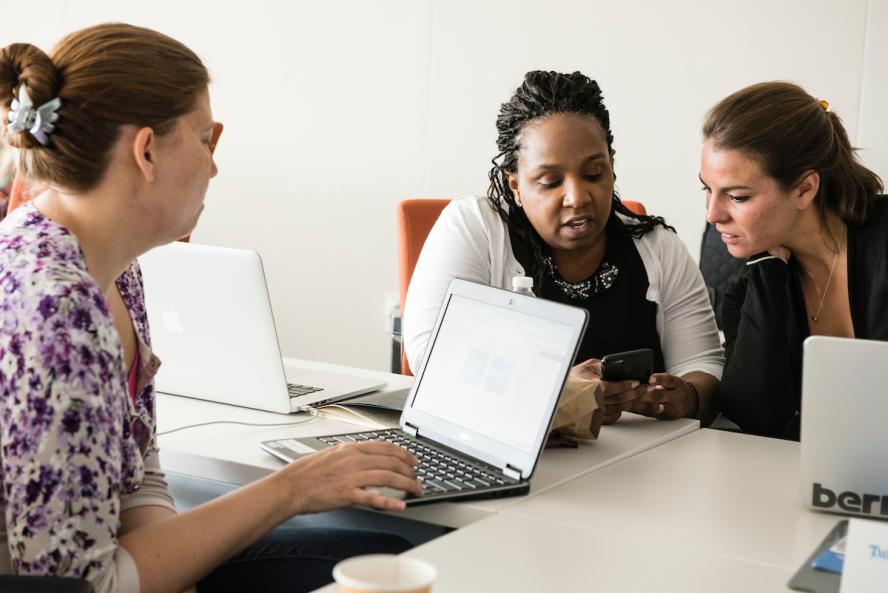 Drive equity and social justice
At Tufts, we strive to create a society where every individual can thrive and achieve optimal health. With a resolute focus on equity and social justice, our MPH curricula delve deep into understanding the social and behavioral determinants of health. By exploring these factors, we shed light on the root causes of health disparities among historically underserved communities. Through a multidisciplinary and humanitarian lens, our program addresses public health challenges, working towards creating a world where everyone can enjoy the highest attainable standards of well-being.
View Mission, Vision & Values
Personalize your education to your passions and ambitions
We believe in empowering students to forge their own path and follow their passions. With concentrations in Population Health Promotion, Epidemiology and Biostatistics, Health Services Management and Policy, and Nutrition, and various dual degrees, students can tailor their education to align with their professional interests and leverage their strengths.
Embrace the power of choice and design an educational experience that sets you up for success.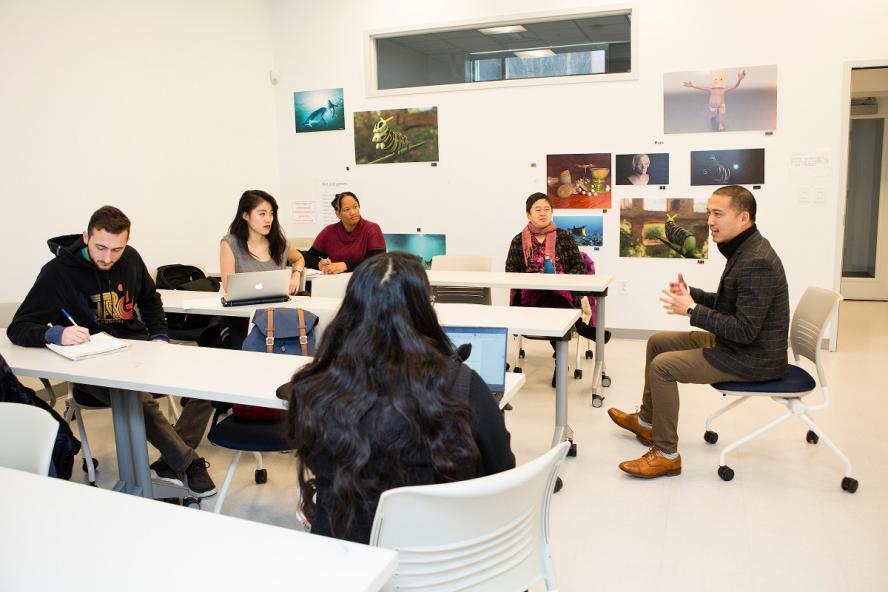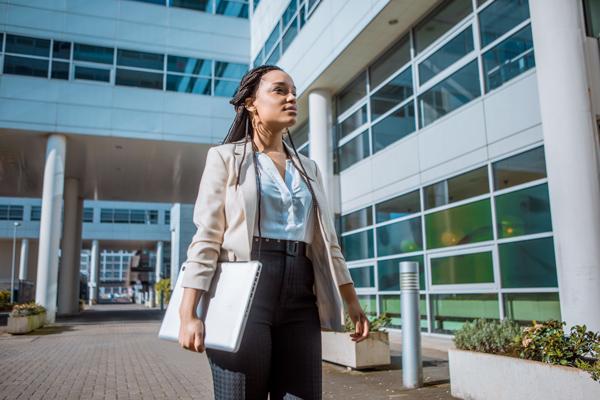 Unlock your professional success
We are dedicated to empowering our students to reach new heights in their careers. With a proven track record of job placements, our programs ensure that you are well-prepared for the competitive job market. Our Career Services team continues to provide assistance even after graduation, ensuring that you have the tools and support to achieve your professional goals. With a solid academic foundation, practical experience, and ongoing career support, you have the keys to unlock your unlimited career potential.
View Career Pathways & Outcomes
Thrive in Boston—a vibrant epicenter of medicine and health
Tufts School of Medicine is nestled in downtown Boston, renowned for its contributions to medicine, science, and public health. From the historical Chinatown neighborhood, you'll embrace a diverse and intellectually stimulating environment, surrounded by world-leading hospitals, pioneering nonprofits, and groundbreaking research institutions. Immerse yourself in this vibrant setting, broaden your perspective, deepen your learning experience, and expand your professional network.
View Our Virtual Campus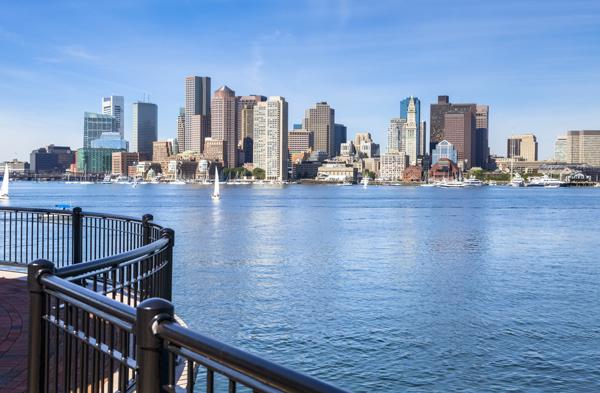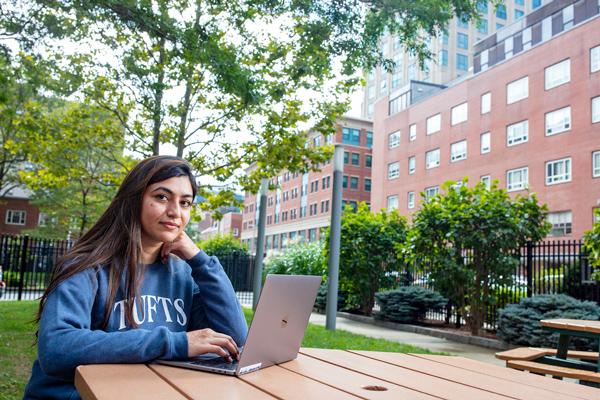 Ready to embark on this transformative journey?
Make a meaningful impact in the lives of individuals and communities, whether at the local, national, or global level. 
Take the next step towards a rewarding career by exploring Tufts' MPH programs. 
Fill out our request for information form, and we will begin sending you emails with important details, reminders, and deadlines.
If you are ready to start an application, visit SOPHAS and find our programs listed under Tufts University School of Medicine.