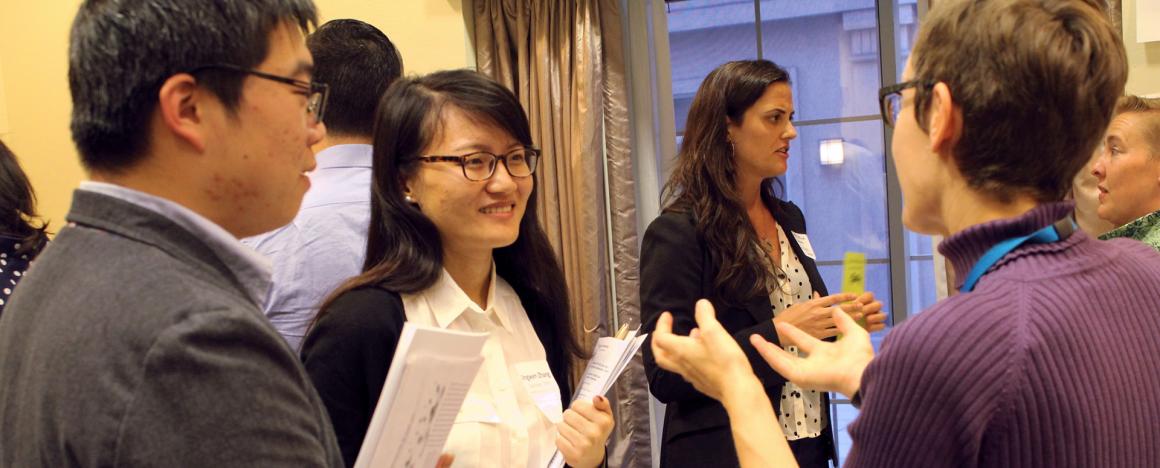 Boston is rich in opportunities to intern and volunteer. We encourage you to use experiential opportunities to gain exposure to the public health arena early on. Our students have interned with the Boston Public Health Commission, Aids Action Committee, Health Care for All, Institute for Community Health, Massachusetts Department of Public Health, as well as many others.
Career Services maintains listings of current internship and volunteer opportunities in Handshake, our online career community.
Opportunities to Work On-Campus While in School
The Career Services office posts Research (RA) and Teaching (TA) Assistantships, as well as other on-campus project and administrative jobs in Handshake. Given the small size of our programs, there are an abundance of on-campus employment choices for matriculated students. Incoming students receive access to Handshake during orientation.
Tufts' Student Employment Office is another resource for students seeking on– and off-campus work/study and non-work/study positions within other schools at Tufts, mainly on the Medford campus.
Last, the University's main Tufts Employment Recruitment Site posts all University jobs (full- and part-time benefits eligible positions) across Tufts' three campuses.
Fellowships and Training Opportunities
Fellowships and Training Opportunities provide extended, in-depth opportunities to continue learning in your field. Our students have been awarded prestigious CDC Fellowships, International and Boston Schweitzer Fellowships, and many prestigious Hospital Administrative Fellowships. Current Fellowship opportunities are also housed in Handshake, our online career community.
Please continue to explore our website and if you have any questions about employment options as a potential student or graduate of Tufts University, please don't hesitate to contact us. We hope to see you at Tufts!