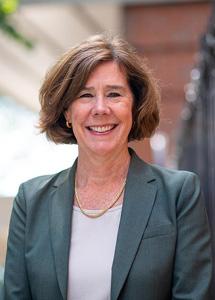 Helen W. Boucher, MD, FACP, FIDSA
Dean and Professor of Medicine
Helen Boucher is the dean and professor of medicine at Tufts University School of Medicine and chief academic officer of the Tufts Medicine. An active Infectious Diseases physician, she was previously chief of the Division of Geographic Medicine and Infectious Diseases at Tufts Medical Center, and director of the Stuart B. Levy Center for Integrated Management of Antimicrobial Resistance (Levy CIMAR).
Boucher's clinical interests include infections in immunocompromised patients and S. aureus infections. Her research interests focus on S. aureus and the development of new anti-infective agents. She is the chair of the National Institutes of Health (NIH) Antibacterial Resistance Leadership Group (ARLG) Innovations Working Group, and serves on the Executive and Steering Committees. Boucher is the author or coauthor of numerous abstracts, chapters, and peer-reviewed articles, which have been published in such journals as The New England Journal of Medicine, Antimicrobial Agents and Chemotherapy, Clinical Infectious Diseases, and The Annals of Internal Medicine. She is Associate Editor of Antimicrobial Agents and Chemotherapy, editor of the Sanford Guide to Antimicrobial Therapy, and Infectious Diseases Clinics of North America.
In 2015, Boucher was appointed a voting member of the Presidential Advisory Council on Combating Antibiotic Resistant Bacteria (PACCARB), and elected Treasurer of the Infectious Diseases Society of America (IDSA). She was awarded the IDSA Society Citation Award in October 2015. Boucher serves as chair of the Board of Trustees of The College of the Holy Cross and as chair of the Board of Trustees of the Physicians of Tufts Medical Center.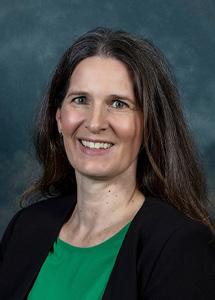 Laura Baecher-Lind, MD, MPH
Dean of Educational Affairs
Laura Baecher-Lind has been part of the Tufts organization since 2009 as a busy OB-GYN physician. She was previously the director of the TUSM OB-GYN clerkship and has led the Division of General OB-GYN at Tufts Medical Center. In her current role as dean of educational affairs, Baecher-Lind takes an engaged and analytic approach to her work to advance medical education and to ensure an inclusive curriculum. She actively publishes in both clinical and medical education literature and serves on several national organizations including Association of Professors of Gynecology and Obstetrics (APGO) and the Association of American Medical Colleges (AAMC), as well as several subcommittees devoted to inclusive clinical and learning environments. In her free time, Baecher-Lind loves nothing more than hiking, camping, or kayaking with her husband, three children, and geriatric golden doodle.
Michael Chin, MD, PhD
Interim Dean of Graduate School for Biomedical Sciences
Michael Chin is pleased to serve as dean ad interim of the Tufts Graduate School of Biomedical Sciences. He obtained his MD and PhD degrees from the University of Rochester, internal medicine training at Johns Hopkins Hospital, a postdoctoral fellowship at the National Institute on Aging, cardiology training at Brigham and Women's Hospital, and has served on the faculty of Harvard Medical School and the University of Washington, where he obtained a certificate in medical management prior to joining Tufts. At Tufts Medical Center he serves as research director for the Tufts Hypertrophic Cardiomyopathy Center and investigator in the Molecular Cardiology Research Institute. At TUSM, he is a professor of medicine and director of the Medical Scientist Training Program. Although he is a native of Long Island, NY, he has deep roots in Boston and is inspired to walk the same streets as his great-grandfather. He enjoys walking the beach on Cape Cod with his family, noting the coastal flora and fauna and occasionally providing resilience training for striped bass by educating them about the hazards of artificial lures prior to releasing them.
Scott Epstein, MD
Director CQI & Accreditation, Medical Director, PA Program
Scott Epstein is a professor of medicine and public health & community medicine at TUSM. He serves as the director of CQI and accreditation, and as medical director of the Physician Assistant program. A 1984 TUSM graduate, he completed internal medicine residency training and served as chief medical resident at Tufts Medical Center. In 1992, he joined the Pulmonary and Critical Care Division at Tufts Medical Center, eventually directing the Medical Intensive Care Unit and conducting research on mechanical ventilation and various aspects of critical care. From 2004-2007, he was Vice Chair for Education, Residency Program Director, and Clerkship Director in the Department of Medicine at St. Elizabeth's Medical Center, a Tufts teaching hospital. Epstein then spent 15 years as TUSM dean for educational affairs. During that time, he led two major curricular revisions and two successful LCME accreditations. He has been a committed educator in the classroom and at the bedside. He directed the 2nd year TUSM Pulmonary Course for nearly 25 years and now co-directs the Introduction to Clinical Reasoning Course.
Richard Freeman, Jr., MD, MHL
Vice Dean for Academic Affairs
Richard Freeman has long been an esteemed professor of surgery and leader in medical education. He first came to Tufts in 1990 as an assistant professor of surgery and had a successful academic career, rising to the rank of professor before he left in 2009. Freeman went on to hold multiple academic leadership positions including chair of surgery at Dartmouth School of Medicine, vice dean for clinical affairs at Dell Medical School at the University of Texas at Austin, and most recently as chief medical officer and chief academic officer at St. Elizabeth's Hospital in Brighton, MA. Freeman received his medical degree from Jefferson Medical College and completed his internship and residency in surgery, as well as a fellowship in transplantation, through the Harvard Surgical Service at BIDMC, and received his master's degree in Healthcare Leadership from Brown University. He is an international expert in organ transplantation, has participated as principal investigator in 30 clinical trials, and has authored more than 300 peer-reviewed articles, book chapters, and abstracts. Freeman's research interests also include technology, teamwork, and effective leadership in workplace environments.
Heather Gasper
Executive Director, Office of the Dean of the School of Medicine and Chief Academic Officer of Tufts Medicine
Heather Gasper is the executive director for the office of the dean of Tufts University School of Medicine and chief academic officer of Tufts Medicine. She has the distinct pleasure of supporting and advancing the school's vision of becoming the premier medical school revolutionizing health education and inspiring discovery now and for future generations. Driven by a passion for helping people and mission-based work, she is proud to work on behalf of an institution with such strong core values. Prior to her role as executive director, Gasper has had senior roles at Boston City Hall and Boston Public Health Partners HealthCare, and as a congressional advisor to Congressman Michael Capuano in his DC office. She earned a B.A. in Political Science at the University of Massachusetts, Amherst and an MBA from the University of Massachusetts, Boston.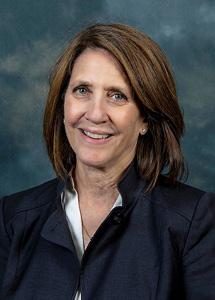 Amy B. Kuhlik, MD
Dean of Student Affairs
Amy Kuhlik joined TUSM in 2000 as dean of student affairs. Kuhlik received her BA from Brown University and her MD from the University of Michigan Medical School. Kuhlik completed her residency training in internal medicine at Tufts Medical Center where she also served as chief resident in medicine. She completed a fellowship in nephrology at Beth Israel Hospital in Boston where she subsequently worked for ten years as an attending physician and associate firm chief. She is the past chair of the Northeast Regional Group on Student Affairs through the Association of American Medical Colleges (AAMC), served on the AAMC advisory committee to the Careers in Medicine Program and currently serves on the AAMC ERAS advisory committee. She also serves on the advisory committee on medical students to the Massachusetts Physician Health Service. Kuhlik is a member of the American Society of Nephrology and American College of Physicians, and serves on the editorial board as the ad hoc reviewer for the American Society of Nephrology and Academic Medicine.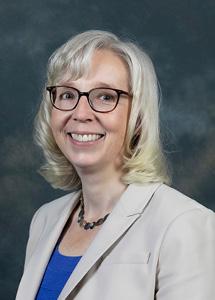 MaryPat Lohse, PhD
Senior Director of Administration
MaryPat Lohse serves as the senior director of administration at TUSM. With more than twenty-five years of experience in higher education, she serves as a member of the dean's leadership team and provides hands-on leadership in the development and execution of core initiatives at the School of Medicine. Prior to joining Tufts, MaryPat worked at Lesley University, Brandeis University, Boston College, and Wheelock College. She holds a bachelor's degree in English from Canisius College, a master's degree in administration, planning, and social policy from Harvard University's Graduate School of Education, and a doctorate in higher education administration from Boston College.
Thomas Malone
Executive Vice Dean, Strategy and Operations
Tom Malone is the executive vice dean of strategy and operations and serves as chief financial officer and chief operating officer for TUSM and is the dean's designee with key stakeholders, including faculty, administrators, university leadership, donors, and board of advisors. He leads the implementation of strategic priorities and new programs and elevates TUSM's profile regionally and nationally. Before joining Tufts in 2014, his previous work included leadership roles at multiple medical schools managing clinical and research operations. Malone earned an undergraduate degree from the State University of New York at Albany and a Master of Public Administration in Health Policy and Management from New York University's Wagner Graduate School of Public Service.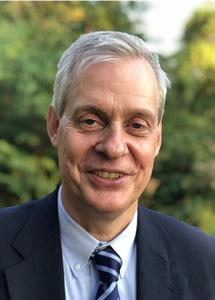 Karl Munger, PhD
Interim Vice Dean for Research
Karl Munger is the Dorothy Todd Bishop Research Professor and Chair of the Department of Developmental, Molecular and Chemical Biology (DMCB). He has been with TUSM since 2014 and has led the DMCB department since 2019. He earned his PhD in biochemistry from the University of Zurich, completed his postdoctoral training with Peter Howley at the NIH National Cancer Institute. He then joined the faculty at Harvard Medical School where he rose to the rank of Professor in the Department of Medicine before making the move to TUSM. Munger has established an international reputation as a leader in the study of human papillomaviruses (HPVs), which cause 5% of all human cancers. Munger has been continuously NIH-funded for more than two decades and has an impressive publication record with 133 peer-reviewed publications. Munger has demonstrated outstanding leadership over his 30 years of experience. He served as Director for the Building Diversity in Biomedical Sciences Program at Tufts Graduate School of Biomedical Sciences from 2017-2019 and as a Co-Director for the Paths to PhD (P2P) program in 2017. He serves on numerous internal and external committees, has convened symposia and teaches in a number of programs at Tufts.
Rebecca Scott
Executive Director, University Advancement
Rebecca Scott is the executive director of advancement and oversees the development and alumni engagement functions for the School of Medicine, School of Dental Medicine, the Gerald J. and Dorothy R. Friedman School of Nutrition Science and Policy, the Cummings School of Veterinary Medicine, the Graduate School of Biomedical Sciences, and the Human Nutrition Research Center on Aging, as well as Tufts University Advancement's corporate and foundation relations. Previously, she was the senior director of development and alumni relations at TUSM and, before that, she was Tufts' director of gift planning. A graduate of McGill University, Scott was the general manager of Playwrights' Workshop Montreal. She completed a residency in new media design at the Canadian Film Centre and was a co-founder of the interactive marketing company Trapeze Media.
Patrick Vivier, MD, PhD
Interim Chair of Public Health & Community Medicine
Patrick Vivier serves as the interim chair of the Department of Public Health and Community Medicine, the director of the Public Health program, and the faculty lead for the MD/MPH program. He received his bachelor's degree with a concentration in medical anthropology from Brown University. He also received his medical degree from Brown University as part of the Brown-Dartmouth Program and completed his residency in pediatrics at Rhode Island Hospital/Women & Infants Hospital/Brown University. After residency, Vivier completed a health services research fellowship in the Department of Health Policy and Management in what was then the Johns Hopkins University School of Hygiene and Public Health, where he also received his PhD on the Health Services Research track.