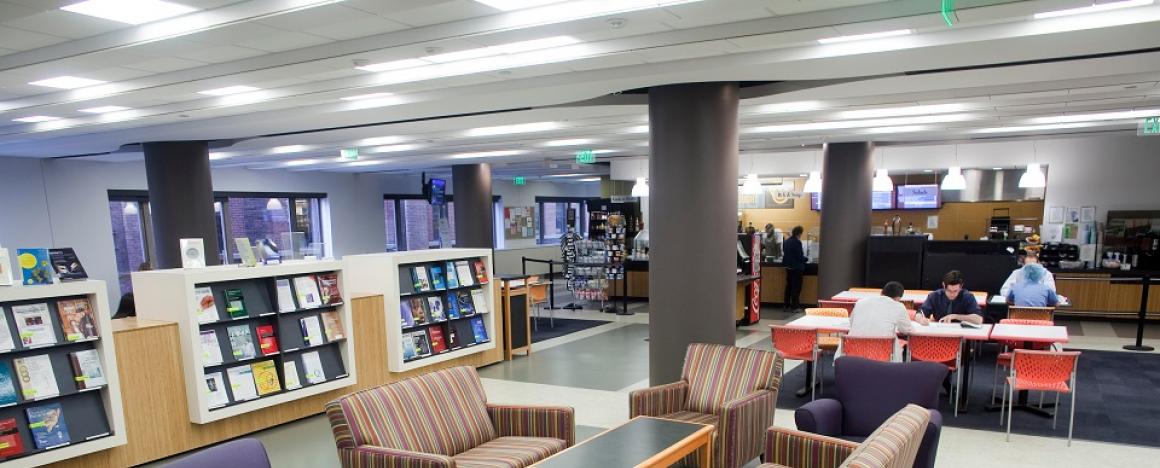 Hirsh Health Sciences Library
The Hirsh Health Sciences Library (HHSL) is the primary library of Tufts Health Sciences Campus in Boston. The library maintains collections in medicine, dental medicine, nutrition, veterinary medicine, and supporting collections in the basic sciences. In addition to a rich array of electronic and print journals and books, the library offers classrooms, conference rooms, individual and group study rooms, and a café for Tufts and Tufts-affiliated faculty, students, and staff.
HHSL subscribes to nearly 1,000 print journals and 2,000 electronic journals, and addresses the information needs of public health, education, research, medicine and management for the Boston Health Sciences Campus, the Jean Mayer USDA Human Nutrition Research Center on Aging, and the Tufts Medical Center Hospitals. Members of the Tufts community can access many of these resources directly online. A few of its services include computer support, laptop loans, wireless computing, and online course management through TUSK (Tufts University Sciences Knowledgebase).
Other Tufts Libraries
Students enrolled in a program at the Boston Health Sciences Campus also have access to libraries located on the Medford Campus. Tufts libraries offer resources, information and technology across all campuses to aid your studies, scholarship, and research. Users can also request books from 19 area academic and research libraries, and access more than 38,000 electronic journals and databases, plus a growing collection of historical images and other digital resources unique to Tufts. In addition, the libraries host art exhibitions, speaker series, films, and other cultural events.