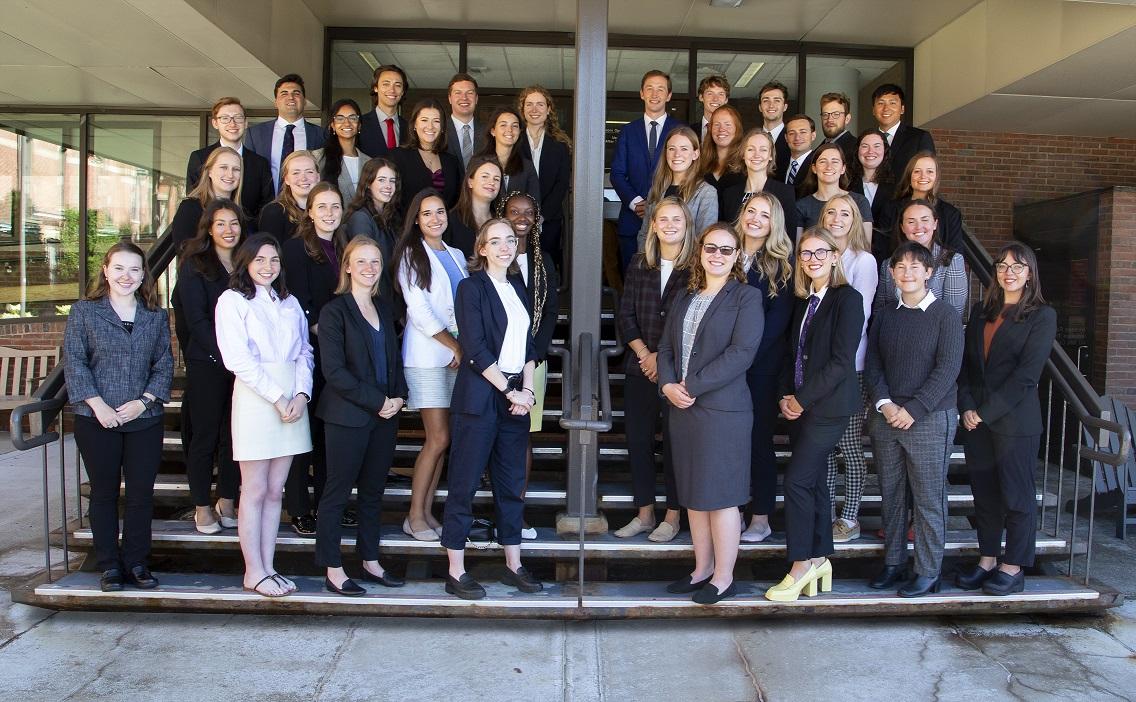 Explore rural medicine.
Tufts School of Medicine's Maine Track is a unique program for students interested in exploring a career in rural medicine. Offered in partnership with Maine Medical Center, Maine Track provides students, many of who have roots in the state, with a community-based curriculum and the opportunity to work at clinical sites throughout Maine. Many Maine Track students receive generous scholarships, giving them the financial flexibility to pursue primary care specialties in underserved rural communities.
Maine focused. Patient centered.
Maine Track students are part of the Tufts University School of Medicine, but spend the majority of their time in Maine. Incoming students complete orientation at sites across the state, and engage in an immersive community-based curriculum. During their third year, many students complete a nine-month Longitudinal Integrated Clerkship (LIC) – an innovative learning model that allows third-year students to follow a panel of patients as they move through the healthcare system, rather than interacting with them just once. This ongoing engagement gives Maine Track students a primary care-like experience, and leaves them well-prepared – and inspired – to practice in a rural setting. 
Making your education a reality.
Maine Track graduates receive a combined diploma from the Tufts School of Medicine and Maine Medical Center, and many go on to establish a practice in the state, though there is no obligation to do so. Many Maine Track students receive scholarships that make the cost of attending Tufts comparable to "in-state" tuition, which means they have the flexibility to pursue primary care in less affluent areas. And our Early Assurance Program gives high-achieving undergraduates who attend specific colleges and universities in Maine the opportunity to apply to Tufts during their sophomore year.