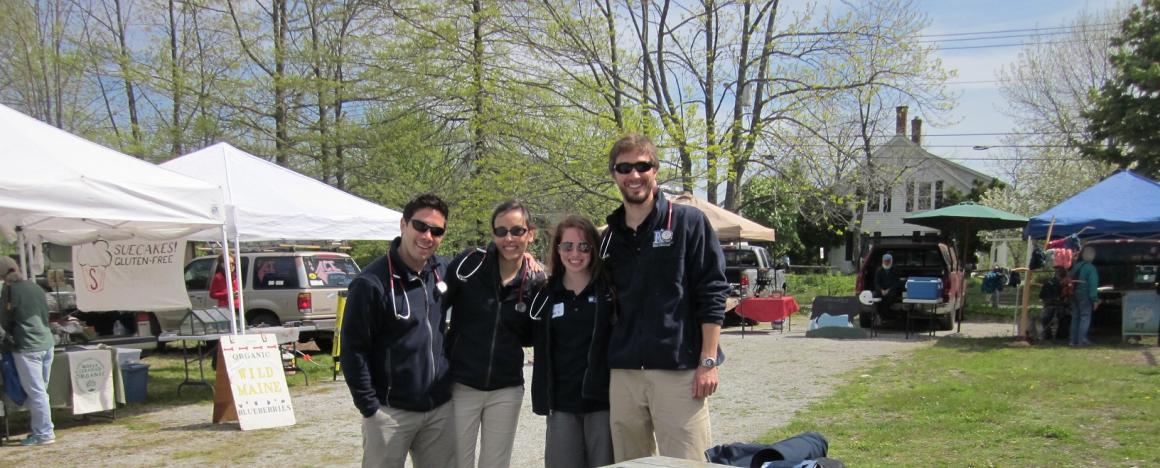 The Maine Track's commitment to the medically underserved is demonstrated by a growing array of volunteer opportunities in the Portland area and beyond.  
Through an interprofessional group called Primary Care Progress, Maine Track students volunteer at the Preble Street Resource Center, serving meals and assisting in their various programs. These students also organize events focused on homeless health care, addiction medicine, bias and stigma, and more.  
The Passamaquoddy - Tufts Partnership works with the Pleasant Point Reservation in Maine to support the health and education needs identified by the tribe while promoting a health careers pipeline for children at the local school. This includes visits to Pleasant Point for educational workshops and Health Fairs, a long-distance mentoring program with the children, and an annual school field trip to the School of Medicine.  
Students also participate in several other activities designed to promote a health careers pipeline throughout Maine, such as Doc 4 a Day  and the Medical Explorers programs run by Maine Medical Center. 
As our Maine Track grows to include the 2nd year curriculum in Maine, we will continue to expand opportunities to address community-identified needs through meaningful and mutually-beneficial partnerships.