Clinical Research Facilities
Facilities that support clinical research are located across our Health Science Campus and are also found at our clinical partners. We have featured some of these here.
Advanced Anatomy Lab
Our Advanced Anatomy Lab is a site both for education and research. Studies exploring new procedures or the use of new devices as well as new surgical approaches to various diseases can be conducted here.
Advanced training for medical and dental residents, combat medic recertification training, as well as ultrasound and other training options are available.
The facility provides specimens and whole body cadavers, allowing for extended length programs with continuity of the specimens. Access to Anatomy faculty can be requested.
The unit, located at 136 Harrison Avenue, has 1,200 square feet of laboratory space and an adjoining conference room.
A fee structure is in place for use of the laboratory. For more information,  please email Michael Doyle.
Clinical Skills and Simulation Center
Our 15,000-square-foot Clinical Skills and Simulation Center is an important aspect of our training program for medical professionals, but it is also a center for research on ways healthcare delivery and teamwork can be improved.
Projects involving simulation training for medical and trauma resuscitations with respect to communication and leadership skills, and a multi-center initiative on high-quality CPR to optimize teamwork are just two examples of the research at the Simulation Center.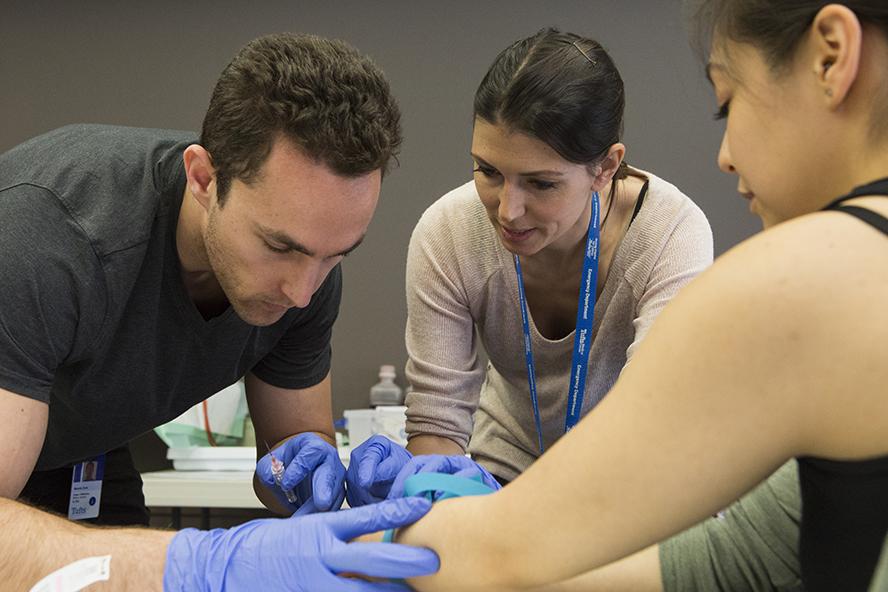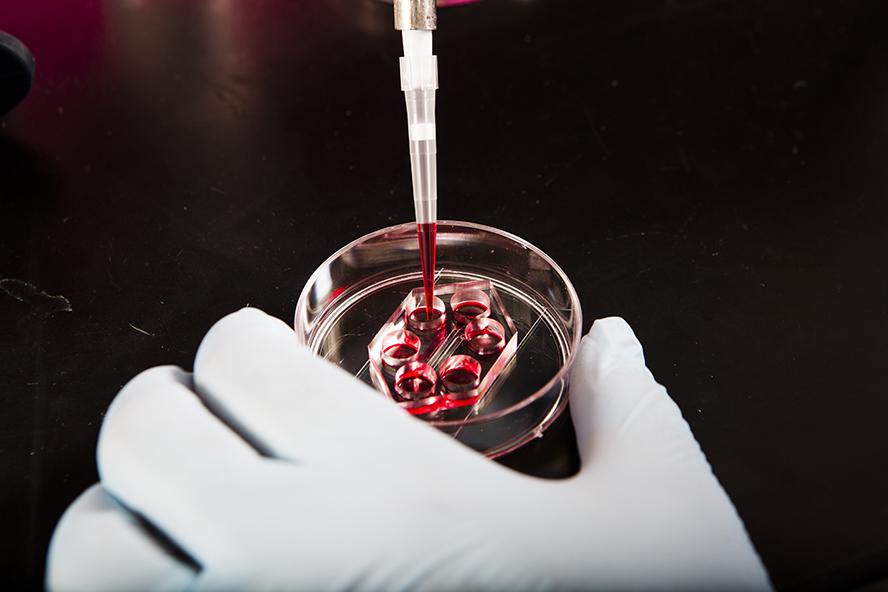 The Clinical Translational Research Center
Based at Tufts Medical Center, the Clinical Translational Research Center supports clinical research at the School of Medicine and across our Health Science Campus.
This 6,800 square feet facility is located on Farnsworth 6 and is available 24 hours a day.
Services include:
Administrative support for clinical research
Nursing and technical services
Study coordinator services
Core laboratory services
CTRC Services