The Michael Jaharis Jr., M87P, H15, Anatomy Laboratory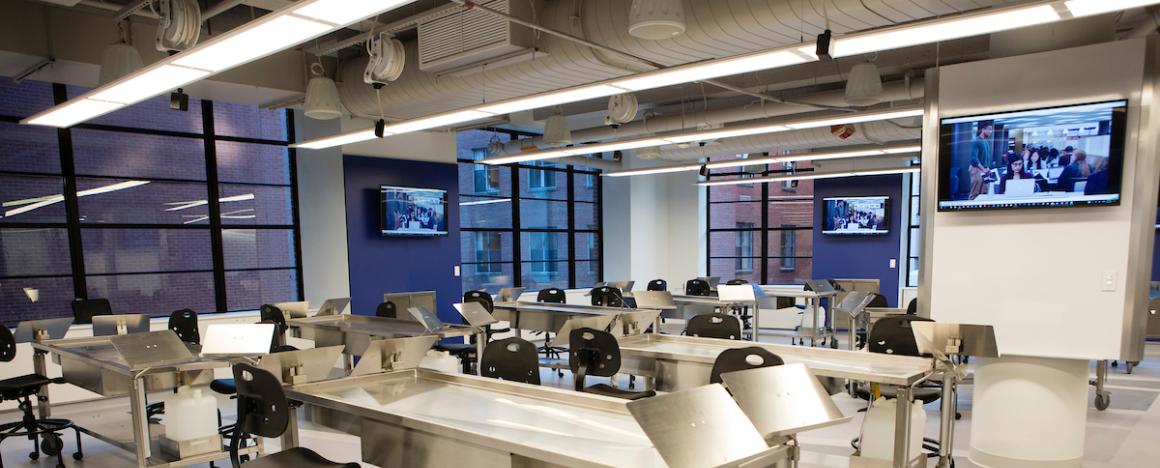 The Michael Jaharis Jr., M87P, H15, Anatomy Laboratory is located on the third floor of the M&V Building on Tufts Boston Health Sciences campus. It has space to accommodate more than 200 students and faculty and features high-resolution diagnostic imaging and computer screens at each of the 44 dissection tables. The Michael J. Anatomy Lab is equipped with iPads, cameras, state of the art dissection tables, and handwashing sinks, and features great ventilation and natural light. Adjacent to the lab are dedicated changing areas and locker rooms.
Anatomical Training
Training in the Michael J. Anatomy Lab is an essential part of the curriculum for Tufts medical and physician assistant programs. It provides students with a hands-on learning experience that is unmatched by traditional classroom lectures. Through dissection and examination, students develop a deeper understanding of the human body, which is critical to their success as medical professionals.
Our experienced faculty members are dedicated to ensuring that students receive the highest quality education and training possible. They work closely with students to help them understand the complex relationships between anatomical structures and their functions. Our faculty members are passionate about teaching and are always available to answer questions and provide guidance to students.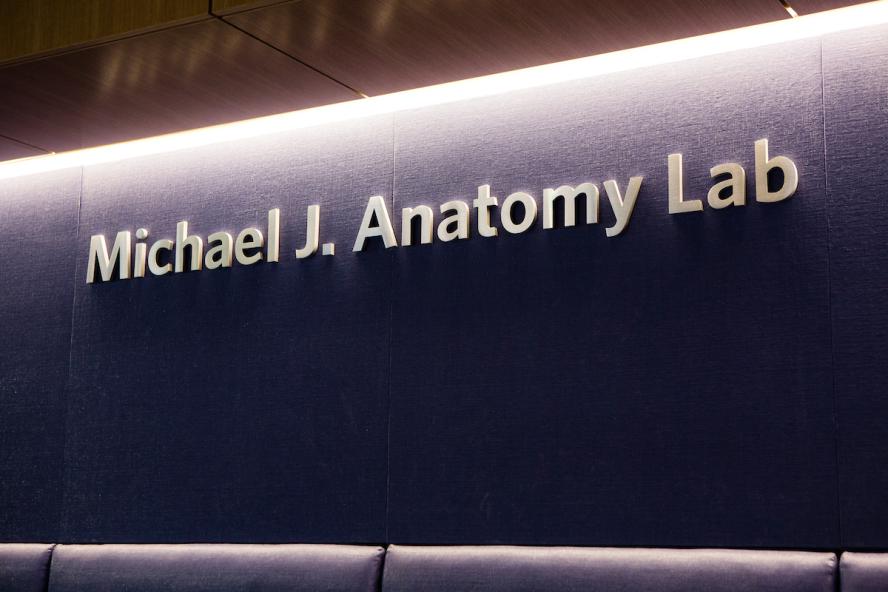 Support for the Michael J. Anatomy Lab
The Michael J. Anatomy Lab was made possible by a gift from the Jaharis Family Foundation and is named for Jaharis family patriarch Michael Jaharis. Jaharis, who passed away in 2016, was the longstanding chairman of the School of Medicine's Board of Advisors and a university trustee. The Jaharis family has been a deep-rooted supporter of education at Tufts, providing the foundational gift for the Jaharis Family Center for Biomedical and Nutrition Sciences and endowing the School of Medicine's Jaharis Family Chair in Family Medicine.