Our Health Science campus is home to an array of research laboratories. We have featured information about the major laboratory spaces on our campus here. Some additional laboratories are located at other sites on our campus and at our other clinical partners.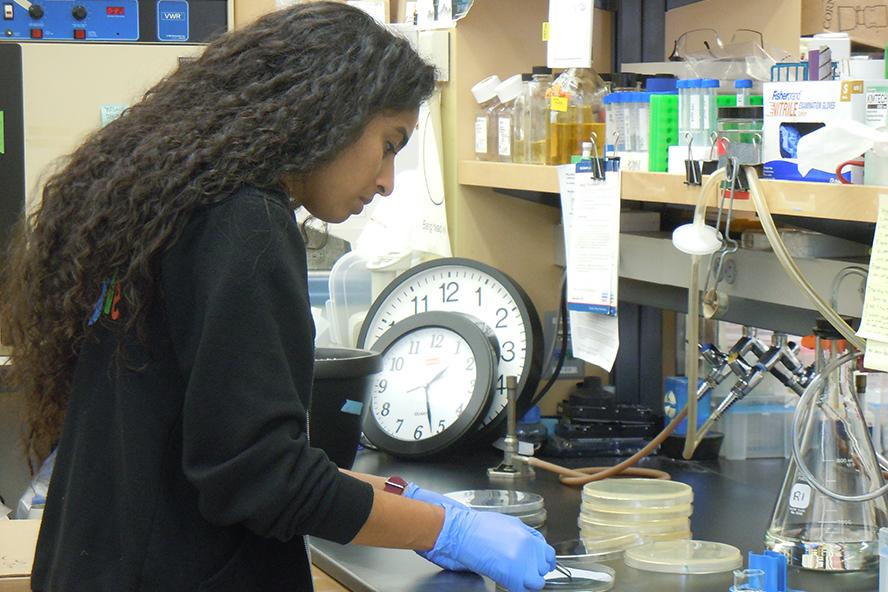 The Jaharis Family Center for Biomedical and Nutrition Research
Tufts School of Medicine researchers enjoy open, flexible, modern laboratory spaces in the 165,000 square foot Jaharis Center. Located at 150 Harrison Avenue on our Health Science Campus, this facility is home to over fifty different laboratories focused on basic and translational approaches to important disease problems.
Graduate students, medical students, postdoctoral scholars and other professional degree students come together here to advance our research mission.
The Biomedical Research and Public Health Building
Following major renovations beginning nearly a decade ago, laboratory spaces in the Biomedical Research and Public Health Building feature newly designed laboratories supporting over fifty laboratories. The 265,000 square foot complex features research laboratories as well as several important teaching facilities, bringing our students and researchers into close proximity. This facility is also home to our BSL-3 facility which supports work on tuberculosis and other pathogens.
Located at 136 Harrison Avenue on the Health Science Campus, this complex serves both basic and translational research endeavors as well as public health research and education across all our training programs. This facility is a center of activity on our campus.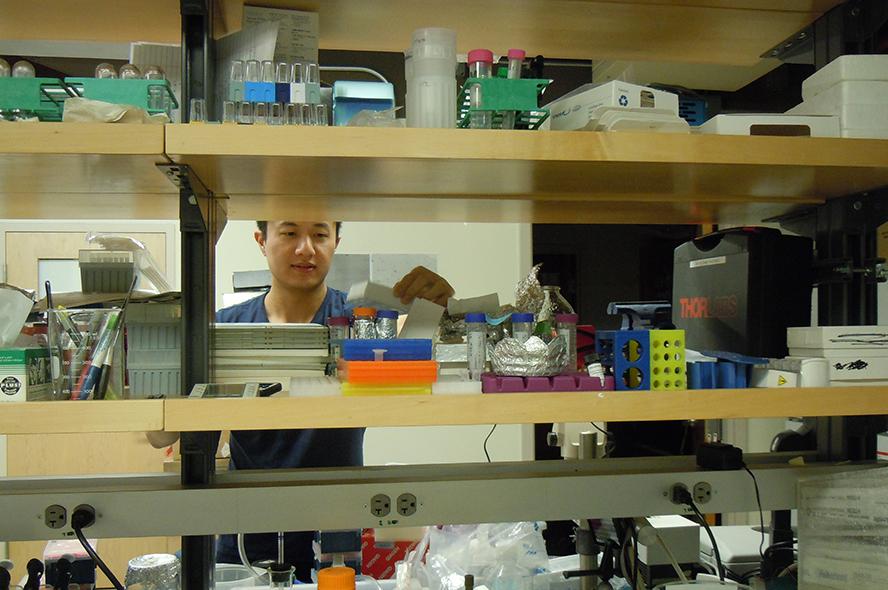 Research Laboratories at Tufts Medical Center
Tufts Medical Center, joined to Tufts School of Medicine by multiple bridges, plays an integral role in our research. Over 100,000 square feet of research space is home to the scientists and physician-scientists at this facility. These include the Tupper Building at 15 Kneeland Street.
These facilities are home to several important research institutes on our campus, including the Molecular Cardiology Research Institute and the Mother Infant Research Institute. These laboratories provide important spaces for our students to explore research.