Patient Support and Advocacy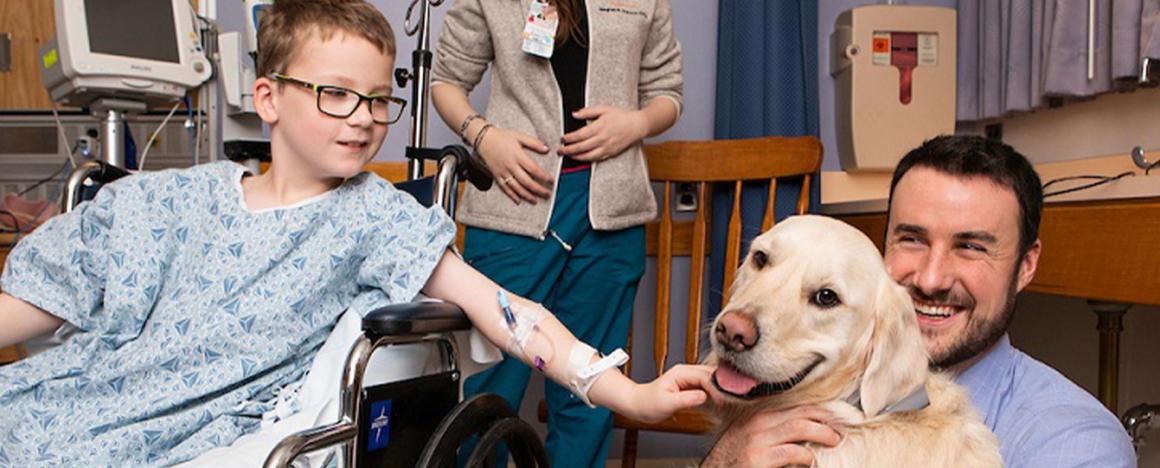 Many of our Community Service Learning initiatives occur in a medical setting but students are not part of the clinical care; rather, through the programs below, our students provide patient support and advocacy.
As Emergency Department Patient Advocates, medical students support patients at Tufts' Emergency Department. In collaboration with the medical and social work team, student-advocates help to ensure that patients understand their conditions and what they need to do upon discharge from the hospital.

The NICU Cuddling and Advocacy Program provides students with an opportunity to spend time cuddling and reading to neonates in an effort to improve their well-being, health, and long-term outcomes. Cuddling and reading have been shown to prevent language delays in NICU babies and mitigate withdrawal symptoms seen in babies with Neonatal Abstinence Syndrome.

No One Dies Alone (NODA) is a national organization that allows volunteers to provide a supporting presence to patients who are dying alone in a hospital with no identifiable next of kin. Nurses and doctors at Tufts Medical Center identify patients in need of the program, and trained medical student volunteers keep vigil to ensure patients have companionship at the end of their lives. 

In collaboration with the Cummings School of Veterinary Medicine, Tufts' Paws for People provides education, evaluation, and mentorship for individuals looking to visit with their pet in a therapeutic capacity. Tufts students and pets who complete the training and evaluation can be visitors at Floating and Tufts Medical Center as well as other sites such as elder care facilities and schools. Learn more about Paws for People here.

The Tufts Obstetric Patients and their Students (TOPS) program pairs Tufts School of Medicine students in one-to-one mentoring matches with pregnant young adults and teens receiving prenatal care at Tufts Medical Center. Students serve as additional supports and advocates, accompanying the women to all prenatal appointments, checking in between scheduled visits, and being present at the labor and delivery.