Diversity, Equity, & Inclusion
Tufts University School of Medicine embraces and celebrates diversity in its broadest forms. This includes recruitment and retention of a diverse faculty and student body, developing and maintaining an environment that fosters mutual respect, understanding and inclusiveness among all members of our community, and delivery of a curriculum that helps students to be culturally sensitive and promote an antiracist environment. We realize that inclusion, in and of itself, is not enough. We aspire to create interactive inclusion: paths of opportunity that intersect with one another; paths on which diverse perspectives flow freely throughout Tufts, elevating our community, and ultimately—elevating communities throughout the world. Tufts School of Medicine is working to meet its goals through a range of programs and community-building efforts. These initiatives are reflected at the school-wide level, by department-specific initiatives and work being done with our partners on the Health Science Campus and our affiliated hospitals. Some of our efforts are highlighted below.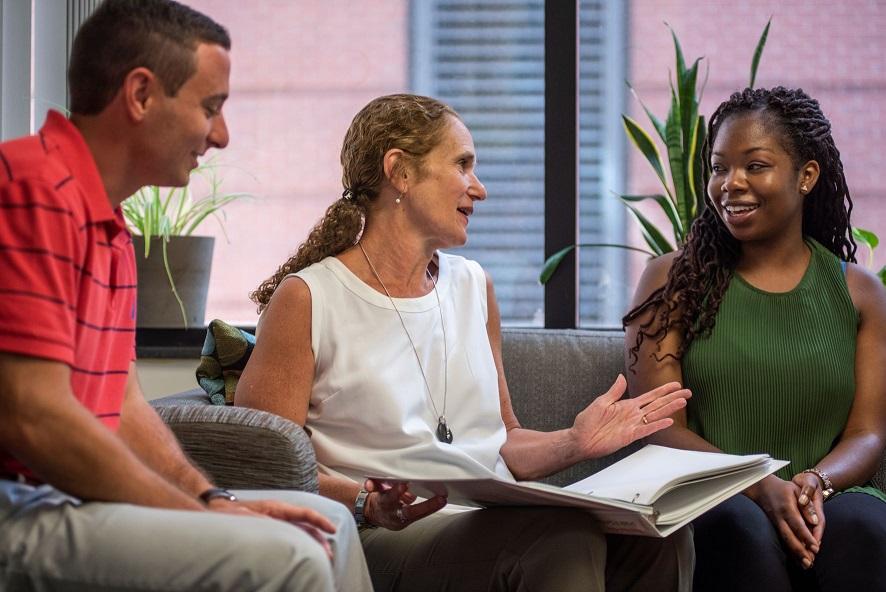 A New Focus on DEI
DEI initiatives have been placed at the forefront across our programs.
Tufts School of Medicine has created the Anti-Racism Committee as a standing committee in its bylaws. This group, reporting directly to the dean focuses on change and accountability.
The DEAR Council (Diversity, Equity and Anti-Racism Council) focuses on our public health programs. They strive to provide oversight to ensure compositional diversity in students, faculty and staff, provide a climate of inclusion to all, and educate in cultural competency, social determinants of health, and health inequities in the curriculum.
Supporting Initiatives to Enhance DEI
The Innovations in Diversity Education Awards (IDEAS) supports faculty to develop novel ideas to enhance our educational programs. IDEAS supports interventions aimed at addressing knowledge, attitude and skills in anti-racism, cross-cultural medicine and enhancing workforce diversity and student development.
Through IDEAS, faculty awardees have worked on new approaches to better manage microaggressions in the clinical arena, to address bias in grading, and to provide faculty with training to recognize bias as well as other topics.
Our LEAD Scholars program provides structured professional development for Tufts University School of Medicine postdoctoral trainees, residents, fellows, early and mid-career faculty from groups underrepresented in medicine and science.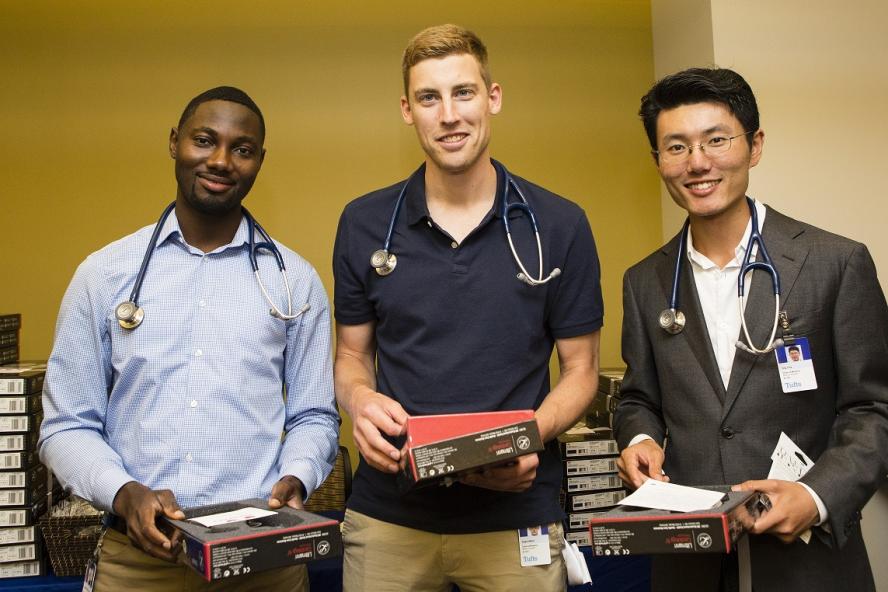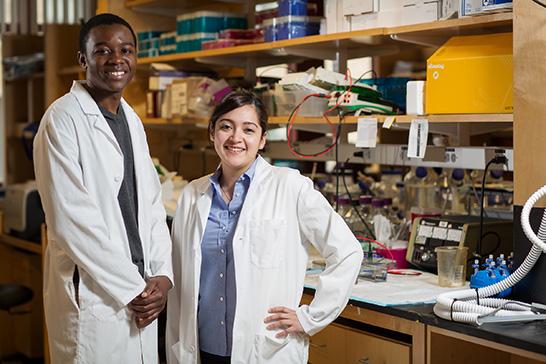 Supporting the Pipeline
Our faculty and school support a wide range of pipeline programs that are designed to increase the diversity of students in our medical, public health and biomedical sciences programs.
These programs reach students at the high school, college, and post college levels and provide exposure to health science careers, offer students new career-building skills, and enhance confidence and self-awareness. 
Our pipeline programs have helped us increase the diversity of our student body in all of our training programs and also helped to make everyone feel welcomed on our campus and a part of our community.
An important part of our efforts are supported by the Center for Science Education where scholars develop high school curriculum that actively engages students in science, especially those in high schools where a high percentage are disadvantaged.
Supporting the Health and Wellness of a Diverse Student Body
Medical and graduate training in any field can bring moments of stress and we work hard to be sure all of our students feel they are part of a welcoming community.
In addition to school-provided health and wellness resources, many student organizations foster community and provide important outlets for discussions.
Individual departments within our school also provide special programs aimed at supporting students in our pipeline programs. For example, our Molecular Biology and Microbiology Department provides Mentoring and Outreach support that stretch across multiple pipeline programs.