Medically Underserved Populations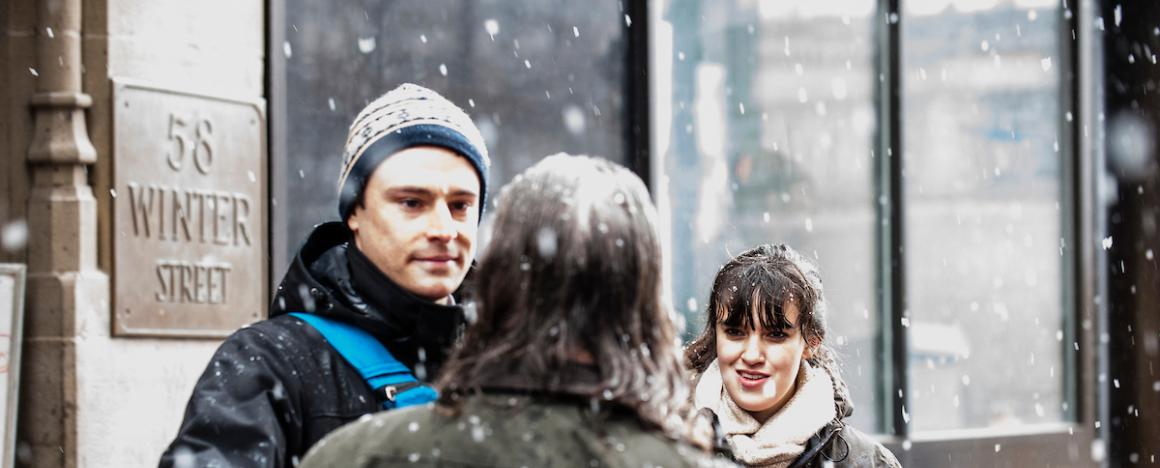 The Community Service Learning projects below have an explicit focus on addressing barriers to care and health issues experienced by underserved populations.
In partnership with La Alianza Hispana, a nonprofit community center serving the Latino community of Greater Boston, Entre Mujeres facilitates culturally and linguistically appropriate wellness workshops on topics of interest to the women in the group. Medical students design and lead workshops and activities in Spanish twice per month for young mothers and for older women.

Students involved with the Health Care Alliance for the Homeless (HAH) club address homeless health in a variety of ways. In partnership with Boston Health Care for the Homeless Program's Foot Care Clinic at St. Francis House, medical students provide basic foot care, treating a chronic yet often overlooked problem faced by individuals experiencing homelessness. Students are also involved with BHCHP's monthly Saturday program for homeless women, they volunteer at other homeless-serving organizations throughout Greater Boston, and they organize an annual Justice for the Homeless Month featuring panel and guest speaker events.

Through the Phoenix Project, medical students lead weekly discussion-based health workshops covering a wide range of social and health topics at the South Bay House of Correction. Read more about The Phoenix Project here.

Tufts Interpreter Program (TIP) was founded to train bilingual medical students to use their language skills in a health setting. After training, TIP volunteers provide bilingual services at sites such as Sharewood (see below) where they assist with patient interviews and physical exams. This complements Sharewood's professional interpreter services and helps them better serve its LEP (limited English proficiency) patients. TIP volunteers also help Entre Mujeres (above), our partnerships in Chinatown and more.

As a free healthcare organization, The Sharewood Project's mission is to enhance the health of the Boston area community by providing free, acute primary care services for the medically underserved. To this end, Sharewood engages with a strong network of community organizations, educational institutions, and local resources to contribute to the care of patients and their families. The Sharewood Project also strives to orient medical students to the process of healthcare delivery under the guidance of a physician, to provide them with an opportunity to build interpersonal skills through clinical engagements, and to expose them to a diverse patient population. Learn more about The Sharewood Project here.