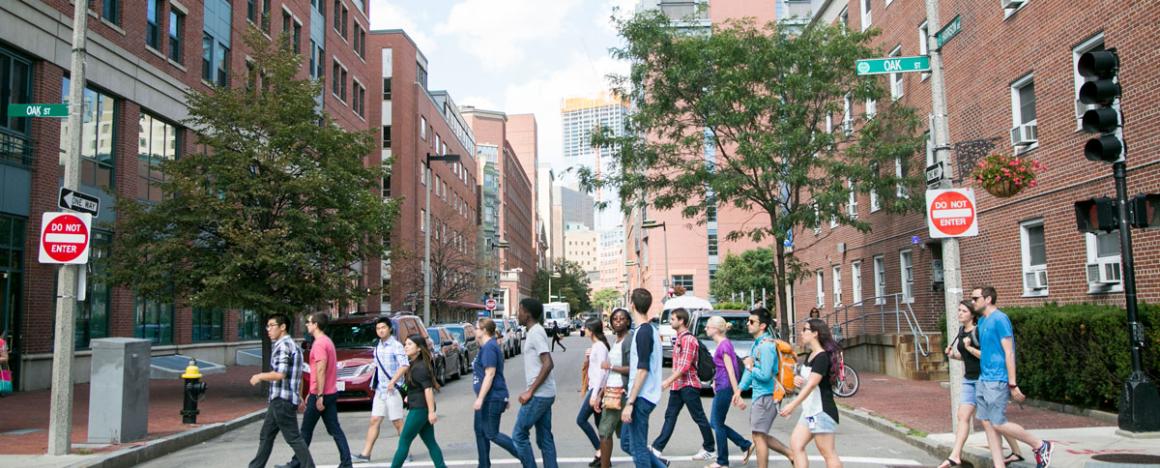 ADAPT (Addressing Disparities in Asian Populations through Translational Research)
ADAPT is a community-academic partnership whose mission is to increase community research capacity and to support the development of projects that promote health and well-being among underserved Asian American communities in the Greater Boston area through research, education and advocacy. The Department of Public Health and Community Medicine is one of several academic partners.
Center for Black Maternal Health and Reproductive Justice (CBMHRJ)
CBMHRJ is committed to protecting the Black birthing experience by advocating for quality, equitable, and respectful care in childbirth. The Center will draw on researchers, health policy advocates, health care professionals, health care leaders and local community organizations to help shape its work and programs. In addition to its research and training goals, the Center will make available physical spaces for community members to gather and with others to strategize ways to reduce Black maternal inequities in their communities.
Community Health Workers Engaging in Integrated Care (COHERE)
Tufts Community Health Workers Engaging in Integrated Care (COHERE) is a program to train Tufts' neighboring BIPOC community members to become community health workers (CHWs) to support community capacity building and health systems strengthening. The overall mission is to increase the diversity of community members that become CHWs to promote health equity and improve health care access in underserved communities. The COHERE program is working with diverse community partners and advisors from Black/African American, Latino/a, and Asian American communities. 
Collaboration for Research, Equity, Sustainability and Trust (CREST)
CREST is a collaborative of organizations and individuals committed to improving the health and welfare of underrepresented populations.  Its mission is to promote the health and wellness of Black and Brown communities in the Greater Boston Area through trustworthy and transparent academic-community partnerships.  The collaborative fulfills its mission by developing appropriate interventions, producing educational opportunities, and utilizing advocacy strategies to foster system changes. 
CREST invites partnerships with communities to assist in identifying and prioritizing health research questions of most relevance to them.
Massachusetts Academic Health Department Consortium (AHD)
The Consortium brings together state health department staff and representatives of 13 academic institutions with the goal of strengthening the relationships between practice and academia through workforce development, professional support, field placement, and inter-organizational systems communication.
The Academic Public Health Corps is a program of the AHD that uses partner institutions to support local boards of health by:

Mobilizing resources from, and public health students affiliated with, partner institutions for improving public health across Massachusetts

Matching public health student interns with local boards of health that require assistance with health communication, data collection/analysis, health equity and research projects