Sharewood Project Overview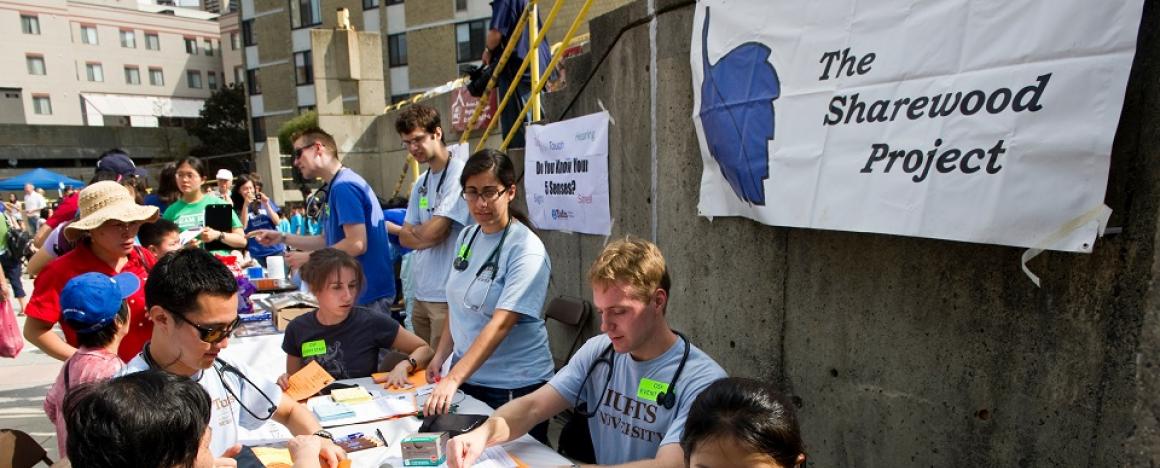 The Sharewood project is currently closed but we are working to change locations and reopen under CHA Malden (date: TBD). We are working on community needs assessments, quality improvement projects, and other health education initiatives in the meantime
The Sharewood Project is a free health education program that provides limited health care services. Sharewood is led by volunteer medical and public health students and physicians affiliated with Tufts University School of Medicine and Cambridge Health Alliance, with help from other health professional students and translators from Tufts University.
Students educate clients about healthy lifestyle, nutrition, exercise, and the importance of medical wellness. Under the supervision of physicians and other healthcare providers, students also provide such services as school physicals, oral cancer screenings, confidential STD/HIV testing, and blood pressure screenings. A major focus of the Sharewood Project is its case management services, which connect clients with primary care physicians, MassHealth, and other social services that they may need.
All services are open to everyone, including the uninsured, and no appointment is necessary.
Media and Press
News Articles
Press Releases
Video