A new scholarship from, and for, Tufts physicians, inspired by student loans
Tufts alumna Marjory Bravard, M10 and her partner established the Pay-it-Forward Scholarship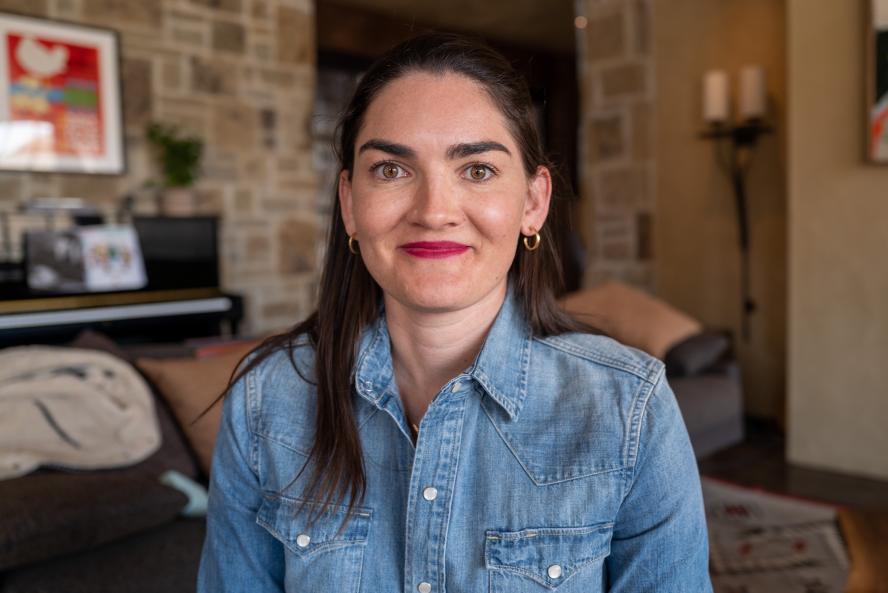 "I always hoped that I would be able to give back to Tufts one day" says Marjory Bravard, M10, an internist at Massachusetts General Hospital. "This year, when I finished paying off my student loans, I had the opportunity to do that."
In the spring of 2022, Marjory and her partner established the Pay-it-Forward Scholarship, an endowed fund that will provide need-based financial aid to Tufts medical students. To inspire other alumni to join them, they have offered to fully match all contributions to the fund through the end of the Brighter World Campaign.
"The burden of student debt really weighs heavily on medical students today," says Marjory, "and it has an impact on decisions like the choice of specialty and where people choose to live." Through the Pay-It-Forward Scholarship, alumni can lend a hand to today's and tomorrow's students to help them follow their dreams. 
An unusual source of inspiration
Marjory's Class of 2010 was among the first eligible for a federal student loan forgiveness program for medical students in which the borrower makes loan payments for ten years while working for a nonprofit (a category that includes most hospitals) and then, at the end of that period, has their remaining federal loan debt forgiven.
Marjory and her partner decided to contribute the amount of her "forgiven" loans to create the Pay-it-Forward Scholarship.  As she explains, "When the pandemic came, the government placed a freeze on loan payments, and everyone participating in loan-forgiveness programs like mine saw their payments go to zero every month, but this time still counted toward our ten years." Marjory has invited fellow Tufts physicians to consider donating an amount equal to one of their excused payments. "What a unique opportunity," she says, "to take some of those forgiven loan payments and translate that back to the students at Tufts in the form of much needed scholarships."
"We're here to learn."
"I did my residency at MGH, and we rotate at Newton Wellesley where there are a lot of Tufts students," says Marjory. To Marjory and her colleagues, Tufts students consistently stand out for their skill, commitment to learning, and incredible work ethic. "The attitude of Tufts students is, 'We're here to work, we're here to show up, we're here to learn.' " Their dedication makes Marjory feel all the more invested in their futures, and proud to work with her Tufts community to give these future physicians greater freedom to make a difference, through the practice of medicine. 
To contribute to The Pay-it-Forward Scholarship, please contact Mimi Le at 617-636-0327 or mimi.le@tufts.edu or visit https://go.tufts.edu/PayItForward