Sean B. Carroll, GSB83, is an award-winning scientist, author, and educator at the forefront of the field of evolutionary developmental biology. Dr. Carroll's research has centered on the genes that control the structuring of animal bodies and play major roles in the evolution of animal diversity.
Jane F. Desforges, M45 (1921-2013), was a renowned hematologist and an authority on anemia, specifically sickle-cell disease and Hodgkin's lymphoma. She published numerous papers on her findings, and hematologists around the world solicited her expert opinion to solve challenging cases.
Ruth M. Easterling, M21 (1898-1943), was one of only two women admitted to Tufts School of Medicine in 1917. She was also the first black woman admitted in the program. Dr. Easterling went on to work with Dr. William Augustus Hinton, the African-American physician who developed the Hinton test for syphilis in 1927. The Hinton test is the most accurate blood serum test for the disease.
Jonathan H. Epstein, V02, MPH02, is the associate vice president of conservation medicine and executive director of the Consortium, for Conservation Medicine based at EcoHealth Alliance. The consortium is the first formal inter-institutional partnership dedicated to linking ecology, conservation, and health. In 2004, he was part of an international team of scientists that first identified bats as the natural reservoir, or primary host, for the SARS coronavirus.
Joseph B. Kirsner, M33 (1909-2012), was a pioneer in the field of gastroenterology and helped to establish the National Institutes of Health's General Medicine Study Section. His textbook on inflammatory bowel disease, now in its fifth edition, has been the standard work on the topic for 20 years.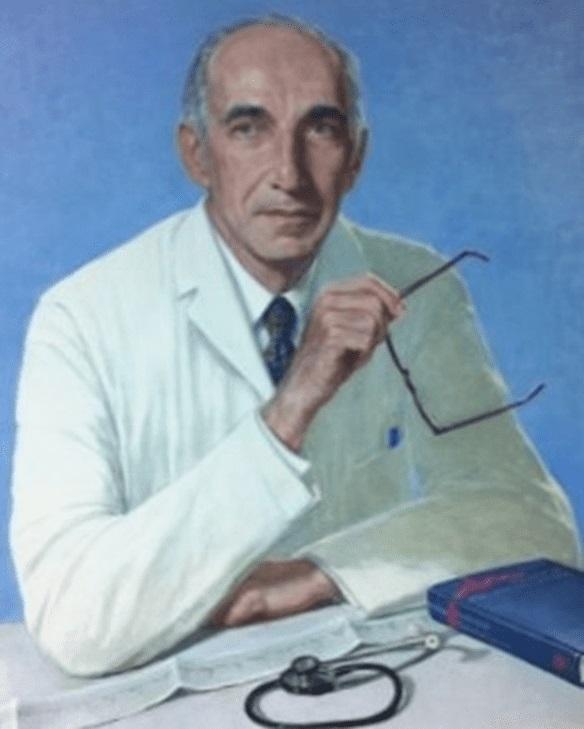 David Littmann, M1929 determined, throughout a long career as a successful cardiologist, that his "perfect stethoscope" should be able to detect low-pitched sound. In 1967, Dr. Littmann took on an advisory role with 3M and began redesigning the modern stethoscope. Through many iterations, Dr. Littmann developed a stethoscope which has soft ear tips and a more resounding bell to enhance low-frequency sounds. Known as the 3M Littman Stethoscopes, these stethoscopes are used by medical professionals around the world and every year during White Coat Ceremony the first stethoscope our students receive is a Littman Stethoscope.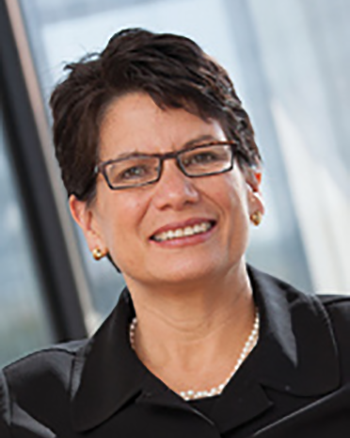 Katherine Luzuriaga, M84, is an immunologist who was named one of Time magazine's 100 most influential people in the world for 2013. She and her team — including pediatrician Hannah Gay of the University of Mississippi and virologist Deborah Persaud of Johns Hopkins Children's Center — functionally cured a newborn of AIDS by giving anti-HIV drugs to the infant. The child, now two-and-a-half years old, no longer requires medication and shows no signs of HIV.
Roderick MacKinnon, M82, H02, received the Nobel Prize in Chemistry in 2003 for "discoveries concerning channels in cell membranes…and for structural and mechanistic studies of ion channels." He shared the prize with Peter Agre.
Basil A. Pruitt, M57 (1930-2019), has been called "the father of modern burn care." He helped to develop an anti-bacterial cream that led to a dramatic increase in the survival rate of patients in burn units. Awarded the 2008 King Faisal International Prize for Medicine, Dr. Pruitt has been an innovator in trauma and burn management for nearly 50 years while caring for thousands of American soldiers.
Bessica Faith Medlar Raiche, M1903 (1875 – 1932) was declared to be The First Woman Aviator in America by The Aeronautical Society. She took her first solo flight in 1910 in a plane that she and her husband built. After retiring from aviation, she moved to California where she was an OB-GYN and Chair of the Orange County Medical Association.
Stanley L. Robbins, M40 (1915-2003), created an innovative textbook that addressed the "why" and "how" of disease, not simply the "what." Textbook for Pathology was first published in 1957 and is currently in its seventh edition under the title Pathological Basis for Disease.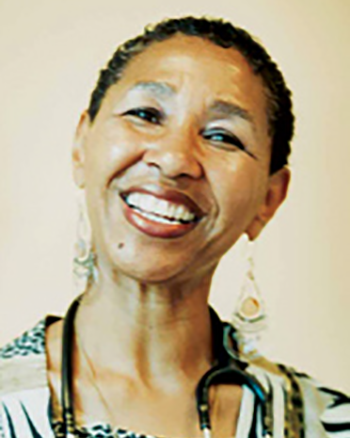 Gloria White-Hammond, M76, H06, is the founder of the church-based creative writing and mentoring ministry, "Do the Write thing" for high-risk adolescent females. In 2002, she co-founded My Sister's Keeper, a women-led humanitarian and human rights initiative that partners with diverse Sudanese women in their efforts toward reconciliation and reconstruction of their communities.