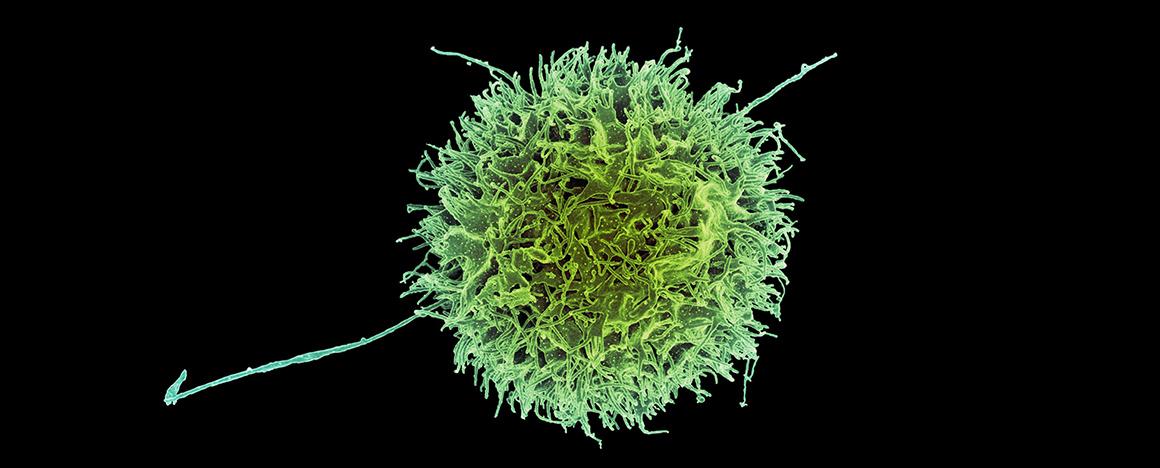 Image: NIAID/NIH, CC4.0
Mission
The Department of Immunology maintains research programs that focus on translational and basic research in areas relevant to human disease. Our goal is to become a world-class center for the study of inflammation and the targeted development of novel therapeutics for both treatment and prevention of immune-mediated diseases.
Our Research
The strength of the department lies with an integrated faculty interested in understanding how immunological, physiological and metabolic pathways interact to produce dysregulated, innate and adaptive host responses in a wide array of chronic diseases. These include autoimmunity, cardiovascular disease, transplantation, infectious diseases, and others.
Our Cores
The department is home to the Tufts University Core Facility (TUCF) which houses the Genomics core and the DNA synthesis and sequencing core. The Genomics core offers Next Generation Sequencing, analysis of chromatin (ChIP-Seq), RNA-sequencing, DNA methylation analysis, and metagenomics including preparation of samples and bioinformatics support. The facility is equipped with two MiSeq and 2500 HiSeq systems.
We are also home to the Flow Cytometry Core Facility. The Flow Cytometry Core facility provides cell sorters and analytical instruments run by core personnel as well as self-service analytical instruments.
Research Opportunities
We are located in Boston on the Health Sciences Campus of Tufts University. Opportunities to pursue research projects with faculty mentors during the school year or during the summer are open to medical, dental and undergraduate students from Tufts and other universities.
Education
We are committed to training PhD candidates through Tufts Graduate School of Biomedical Sciences interdepartmental graduate programs as well as the Masters in Biomedical Sciences Program and the Masters Program in Pharmacology Drug Development.
Use the links below to learn more about PhD training with our faculty.