Molecular Biology and Microbiology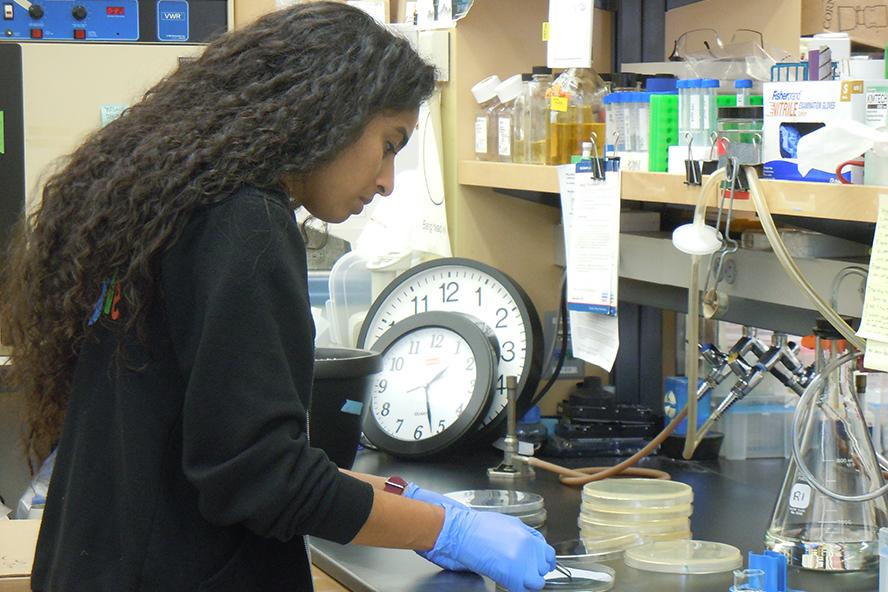 Committed to Community
We foster a diverse scientific community and aim to improve our core values by promoting inclusivity, diversity, and antiracism. Our department was founded with community building, mentorship, and collaboration as central values, and we continue to prioritize this culture in our department. We believe that fostering an environment that welcomes a diversity of perspectives will lead to more innovative and impactful science.
Committed to Training the Next Generation
We are deeply engaged in training both PhD students and postdoctoral scholars. We are the administrative home of the Molecular Microbiology Graduate program, based at the Graduate School of Biomedical Sciences on our Health Sciences campus. Over 40 students are training in this program. Our faculty also participate in the graduate programs in Immunology and Genetics, Molecular and Cellular Biology.
Our program for postdoctoral scholars is an important part of our activity. Over 20 scholars are training in our laboratories and participate fully in all department activities.
We are committed to mentorship and an environment that allows trainees to work with us as colleagues as their expertise, knowledge and skills develop.