Faculty Spotlight: Nina Ashford
"I am fascinated by the way we deliver, or fail to deliver, health care in this country. I've been particularly committed to figuring out how to make the system work better for our most vulnerable citizens."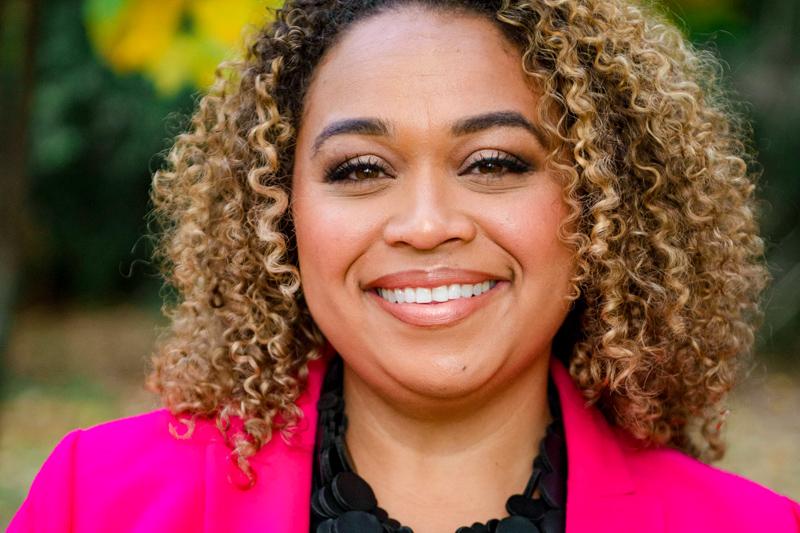 Meet Nina Ashford, DrPH, MPH, clinical assistant professor in the Department of Public Health and Community Medicine. With a focus on equity and social justice, Tufts' MPH curriculum addresses health disparities among underserved communities. Faculty members like Ashford, with diverse backgrounds in public health, empower students to become change agents in creating a healthier, more equitable world.
What courses do you teach?
"I teach PH202: Data, systems, and determinants, PH277: The US healthcare system, and PH216 Healthcare Organizations: Budgeting and Management. Starting in the fall, I will also teach PH311 which is the new Skills and Tools 1 (STEP I)."
Why did you choose to enter the field of public health?
"My passion for public health really started as a child. Very early in my life a felt a deep calling to be one of 'the helpers'. Originally, I started undergrad with the intention of going to medical school (like so many!). Pre-med and nursing were the two major health-related fields at my institution with very little discussion of public health as part of that picture. While in undergrad I became involved with a Peer Health Education organization on campus. We put on a number of events and activities focused on topics like safe spring break, sexual and reproductive health, binge drinking, etc. I then became involved as one of two student trustees for the national organization, The Bacchus Network, which represented collegiate Peer Health Education organizations across the nation. It was during this time I learned about the field of public health and realized that was what I was meant to do. Unfortunately, this revelation came during my senior year of undergrad. I made the hard, but oh so rewarding, decision to withdraw all of my med school applications, extend my baccalaureate stay an additional year, and apply to MPH programs. While I absolutely see the value in clinical medicine, for me personally, I knew that I wanted to effect change at the population level. I wanted to be able to have an impact beyond and individual clinical encounter and public health was the avenue to allow me to do that."
Why did you eventually choose to become a professor?
"I guess you could say that being an 'educator' was the foundation of my public health career. I chose to become a professor because of my passion for public health, teaching, and students. I first started teaching graduate level MPH courses as an adjunct faculty at my alma mater, The George Washington University. I did this part time while working full time for about seven years. It was a great opportunity to bring my real-time practice into the classroom. Teaching never felt like work, I was excited to see my students each week, and our class discussions always gave me the boost I needed to get through the work week. When I became aware of the full time opportunity at Tufts, it was a no-brainer. I was nervous as academia was not the world I was used to, but I decided to throw my hat in the ring and am grateful every day for that decision!"
What are your areas of research and why did you pick them?
"My areas of research include delivery system reform, payment reform, health equity, population health, social determinants of health, Medicare, Medicaid, and chronic disease prevention and management. I am fascinated by the way we deliver, or fail to deliver, health care in this country. I've been particularly committed to figuring out how to make the system work better for our most vulnerable citizens. To this list, I would add maternal health disparities. While I didn't start out in the public health field as a maternal and child health researcher, it has become a deep driving force of my work. Not surprisingly, this was spurred by the birth experiences with my sons and the traumatic labor and delivery circumstances that happened during their transition earth side. I dream of a world where birthing people can go into the delivery room at peace, excited, and not filled with fear about whether they are safe. I see it as my personal calling to bring the world into reality."
What accomplishments are you most proud of?
"I joined Tufts in October 2021; so I feel like I still have quite a bit to accomplish! With that said, my proudest and most important accomplishment is seeing the success of my students and all of the amazing things that they are doing inside and outside of our program. It's such an honor to be part of their journey! 
Additionally, I'm proud of developing the legislative language for the Fatherhood Commission in S.1415: An Act Relative to Birthing Justice in the Commonwealth, which was introduced by Senator Liz Miranda; and providing recommendations for Senator Ed Markey's Green New Deal for Health to ensure the lives and experiences of black birthing people are centered.
Finally, I'm proud of a number of large grant submissions with my colleagues at the Center for Black Maternal Health and Reproductive Justice to try and make this country a safer place for Black people to give birth.
Why did you choose to teach at Tufts?
"I love teaching, I love my students, and I love how much they teach me. When I became made aware of the role at Tufts, it was perfect timing and a perfect fit. The thing that really drew me to Tufts was the collaborative and team-based nature of the faculty, the program's student centered approach, and the institution's explicit commitment to antiracism and being an antiracist institution."
What is a piece of advice you would like to share with Tufts students?
"Try things on and see what fits. One of the things I love the most about having an MPH is that it gave me a toolbox of skills that I can apply to multiple places. As someone who is easily bored, I've found this to be INVALUABLE. Don't be afraid to learn and try different sectors of our industry. Explore topic areas you may not have thought you would like. Say yes even when you're not sure or confident you can succeed (Imposter syndrome is real). Give yourself space and grace to learn and grow. Remember that it's ok to fail sometimes as long as you fail forward! While your academic journey is the foundation for the rest of your career, remember it is just one piece. You are so much more than a GPA and what you have to offer the world and your passion is invaluable."
Learn More About Tufts Public Health