"After completing my didactic year in MBS, I am proudest that I have been able to balance challenging graduate-level biomedical coursework with active involvement in my community."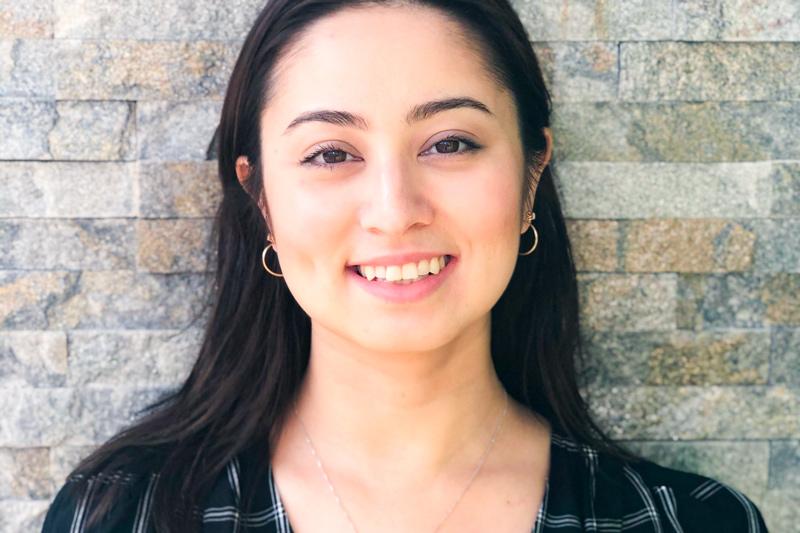 Our student-centered approach means that each student in our MBS program receives the individualized support they need to reach their goals. Faculty, administrators, and peers will all be part of your network of support. Hear from Ariella Wagner, MBS23, about her experience.
Why did you choose to pursue this degree?
"While in college, I was a caretaker for an ill family member. It was difficult to manage these responsibilities while excelling in my challenging science coursework. As a result, my academic performance suffered, which made me see that I needed to learn how to balance different roles with being a student. When I later decided to pursue a degree in medicine, I knew that my low undergraduate GPA would be a hurdle. A colleague recommended I enroll in a special master's program to demonstrate that I was prepared to take on the rigorous curriculum of medical school. It was important to me that I demonstrate my academic performance in college no longer represented the kind of student I would be. Ultimately, the MBS program was the best place for me to explore approaches for organization and studying, and now I feel truly prepared for medical school."
Why did you choose Tufts to pursue your degree?
"At my undergraduate university, a large proportion of the student body was on the pre-medical track. Therefore, it was difficult for me to receive the level of personalized advising that I needed, especially when I was struggling academically. While searching for a special master's program, I was seeking an inclusive environment equipped with the support I needed to succeed. After speaking with MBS students and administrators over the summer, it became clear that I would receive the individual attention and advice I needed to help me excel in my classes and assemble a strong application. Indeed, I found that from day one, students were equipped with a faculty advisor and peer mentors from both MBS and Tufts Medical School. Throughout my time here, I have truly felt that 'Team MBS' is on my side. They have been understanding during times of hardship, receptive to feedback, and supportive when students wanted to implement new programs and opportunities."
What has your experience been like for far in the MBS program?
"While the majority of students do not work during the first year of the program, I held a part-time clinical research job at a nearby hospital, which I loved. What made this feasible for me, was the supportive atmosphere fostered by the MBS administration, as well as the personalized support from my faculty advisor. While at times it was challenging, I was able to excel academically while still being involved on-campus and in my community. Some of my endeavors include training to become a volunteer case manager for the Sharewood Project, the student-run clinic at Tufts, helping establish and serving as vice president for a new high school mentorship program, and advocating for my peers as the class representative with the Student Wellness Organization. I have felt welcomed by my caring and brilliant classmates, and am proud to have supported their endeavors and ideas, which truly enrich our class's experience."
What is your favorite aspect about the program?
"With our program's emphasis on wellness and collaboration, rather than competition, there has been a consistent feeling of support and camaraderie in my class. Additionally, students are well-supported by the MBS administration when establishing new programming to meet needs we identify within our class or in the Boston community at large. The faculty are more than willing to serve as advisors for such programs, truly embodying the Tufts value of cultivating the spirit of inquiry and creativity."
What is your proudest personal accomplishment while at Tufts?
"At the outset of the MBS program, I was undeniably passionate about medicine, but lacked confidence that I could handle the rigorous curriculum of medical school, given my struggle maintaining a high GPA when I was in college. After completing my didactic year in MBS, I am proudest that I have been able to balance challenging graduate-level biomedical coursework with active involvement in my community. This gives me confidence that I will be able to handle medical school academically while positively impacting those around me in my class and in my community. Thanks to MBS, I now have the tools to succeed in medical school and pursue the career I am most fulfilled by—one of serving patients and advancing medicine through research and advocacy."
What do you wish to accomplish this year?
"This year, I will continue advocating for students in MBS as one of the co-Presidents of the Student Wellness Organization, and I plan to give back to the program as a TA and an admissions ambassador. I also look forward to completing my thesis with Dr. Mark Neuman, an emergency medicine physician at Boston Children's Hospital. We will be evaluating the utility of chest x-rays to diagnose pneumonia in a pediatric emergency setting. I am also excited to hand off our new high school mentorship program to the next generation of MBS student leaders. Our goal is for Tufts students to continue to educate and guide high school students who are underrepresented in medicine."
What do you want a prospective student to know about Tufts?
"I would want them to know that if they are passionate about medicine or dentistry and are looking for a special master's program to bolster their application, Tufts is an amazing place for them to do so. At Tufts, they will join a supportive and dynamic environment where they will be able to receive the personalized support that they deserve. Despite my class' diverse needs, the overwhelming majority came away with positive experiences and stronger applications. Regardless of what your pre-professional need is, it is likely that there are established resources available to meet it. On the off chance there is not, then the administration is eager to help establish something new to meet that need. I believe the care that Tufts puts into cultivating an inclusive and passionate student body, establishing diverse resources, and prioritizing wellness is what makes this program so special."
View MBS Admissions Information