Danh Nguyen, M94, and Tina Nguyen
Fulfilling an American dream by giving back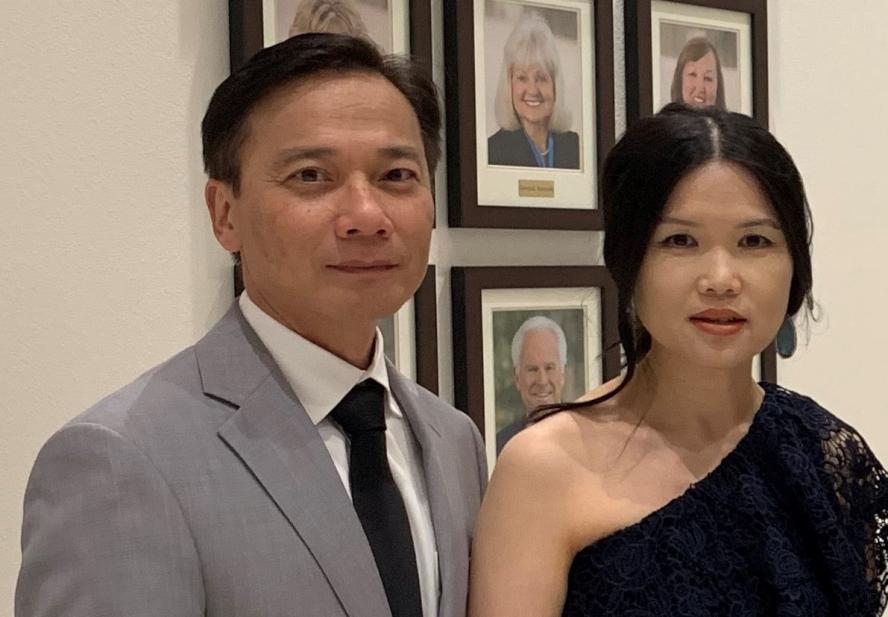 Danh Nguyen, M94, immigrated to the U.S. from Vietnam with his parents at the age of 7 and grew up in California's San Fernando Valley. After attending Tufts University School of Medicine, he returned to California and has spent his career in radiology. "I feel very grateful for the chance to pursue 'the American Dream,' through hard work and taking advantage of opportunities available to me," says Nguyen. An excellent medical education from Tufts was one of those opportunities, he says.
Danh and his wife Tina have three sons, the eldest of whom was born during Nguyen's residency. The intervening years have "flown by," says Tina, and now that their children are grown, "it's the perfect time to think back on our lives, be thankful, and consider how we can give back." In 2019, they established the Danh Nguyen, M.D., M94, Scholarship Fund, providing need-based financial aid. They support the medical school through gifts from their donor-advised fund (DAF). By naming Tufts as the successor beneficiary of their DAF, they are using their DAF as a tool to make a future gift to their scholarship fund.
Danh sees a strong link between Tufts and many rewarding outcomes in his life: "Through Tufts and my later training, I found my calling in radiology. I'm really happy, which helped me succeed in my work, and that enables us to support Tufts." The Nguyens hope that other alumni and friends will discover the rewards of giving so that Tufts students can continue to realize their own dreams.