Celebrating a 50th Reunion with a scholarship for first-generation Tufts medical students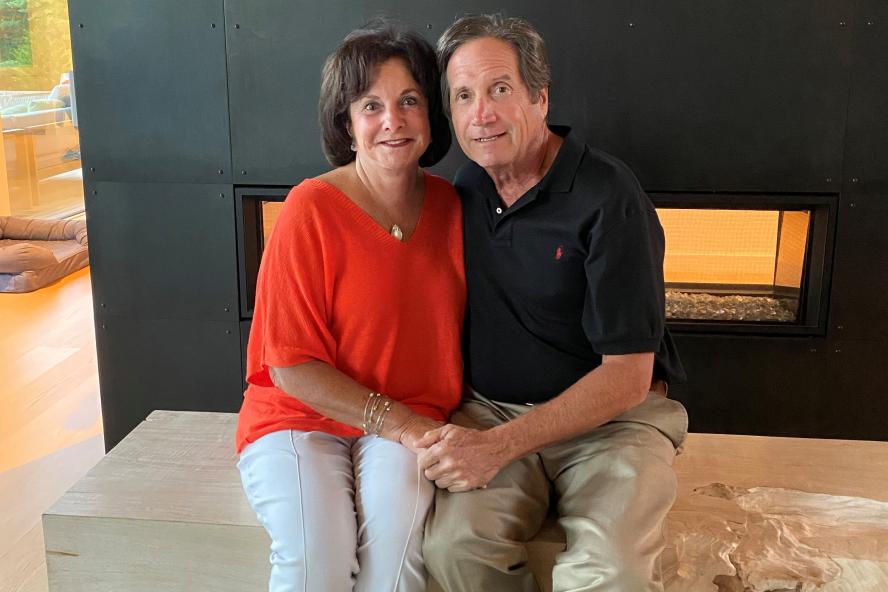 Louis ("Lou") J. Perl, M.D., M72, J96P first expressed his intention to become a doctor at a very young age, and his dedication to medicine never wavered. Now retired from a successful career in radiology, Lou is looking forward to attending the 50th reunion of the Class of 1972 with his wife of 51 years, Ilene. To mark the occasion, and give back to Tufts medical school, they created the Louis J. Perl, M.D., M72, J96P and Ilene E. Perl, J96P Scholarship in 2019, and will add to the fund with a gift in their estate plans.
Looking back on his career, Lou says, "It's been an incredible ride, and I am grateful to Tufts for making it possible." Through the scholarship, they hope to create opportunities for future Tufts physicians, particularly those who share Lou's experience as a first-generation American.
Lou entered Tufts in 1968 and still recalls the anxiety of even small tuition increases for himself and his classmates. Given the life that his Tufts education afforded him, he hopes to reduce that burden for future graduates so they can focus instead on the opportunities that Tufts provides. He says, "I loved medical school. The teaching faculty were just terrific. They truly cared about the students." Ilene, who worked as a speech language pathologist in the Wellesley school system, also feels a deep connection to the Tufts medical school community, which she describes as "warm and very inclusive."
The Perls married while Lou was at Tufts, and their three daughters—triplets—were born during his residency (one attended Tufts as an undergraduate). As their children grew, Lou built a thriving radiology practice in New Jersey and pioneered the development of cutting-edge tools and techniques in the field, including ultrasound mammography and ultrasound guided biopsies. In 2005, his career took a fresh turn when he "semi-retired" from private practice to help establish The Connie Dwyer Breast Center, where he and his colleagues provided a full range of breast-health services to patients in underserved and vulnerable communities.
As full as the last five decades have been, the years have flown by for the Perls. Ilene recalls a moment from Lou's graduation weekend in 1972 when she noticed an alum wearing a 25th Reunion badge. "I remember thinking, twenty-five years is a long time! And now it's our fiftieth. It's hard to believe."
In addition to supporting the next generation of Tufts physicians, the Perls hope that their scholarship plans might motivate other alumni and their families to create their own legacies for Tufts. Reunion is about friendship and memories, Lou observes, but it's also a chance to look forward and ask, "Now, how can I help somebody?"