The Public Health Impacts of the War in Ukraine
A longtime physician and faculty member at Tufts University School of Medicine is the author of a new book about how war affects health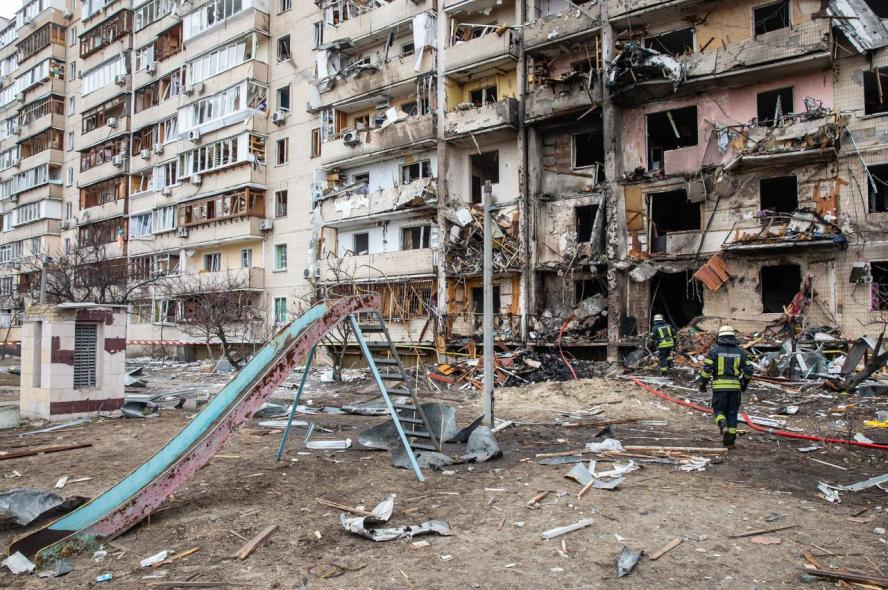 At the start of the 20th century, the number of military deaths in war far exceeded the number of civilian deaths. In contrast, today's wars kill far more civilians than military personnel, largely because military forces often target civilians, like the current war in Ukraine.
Russian attacks on civilians and civilian infrastructure in Ukraine, which have been widely reported by the media and the United Nations, represent a type of military strategy used with increasing frequency in recent decades. This strategy has been used against noncombatant civilians in wars in South Sudan, Yemen, Syria, Chechnya, and many other countries.
Russia's invasion of Ukraine has commanded the world's attention, says physician Barry Levy, A66, a longtime faculty member in the Department of Public Health and Community Medicine at Tufts University School of Medicine and author of From Horror to Hope: Recognizing and Preventing the Health Impacts of War, recently published by Oxford University Press. With reporters and U.S. government officials on the ground in Ukraine, he notes, the world has witnessed the devastating impacts the war has had on Ukrainian citizens.
"As heinous as the bombings and executions have been in Ukraine, just as horrendous have been the number of people who have died or become seriously ill by lack of food, water, and medical care," says Levy. "The deaths of people sheltering in basements and elsewhere, without food and water for long periods of time, may never be fully recognized."
Levy, who teaches the Environmental and Occupational Health course for MD/MPH students and is a former president of the American Public Health Association, sat down with Tufts Now to talk about the war in Ukraine from a public health perspective.