Degree: Doctor of Medicine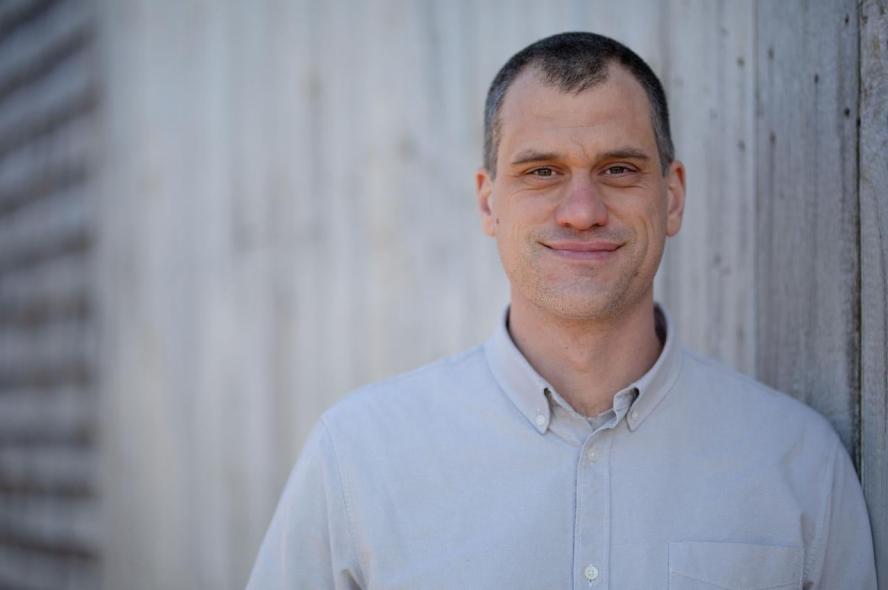 Previous career:
Carpenter who worked with Habitat for Humanity and then launched his own residential construction company.
Why was the Tufts School of Medicine right for you? 
The Maine Track program made all the difference for me. I'm an older student, I have a couple little kids and a wife, and I'm from Maine. I have a deep connection to the town where we live: my grandparents were dairy farmers here, and I built the house that we live in. I intend to stay here. So, I really wanted to go to a school that would allow me to focus on this place, and Tufts is the only allopathic medical school that does so. Another giant factor was Tufts' reputation. I knew it would position me well for acceptance to residencies, and I was confident that it would train me to be a good doc.  
What most surprised you about yourself during your time at Tufts? 
I found out that I'm not as smart as I thought I was! I have, to some extent, excelled in most things that I've done—not in a crazy way, but I haven't had any giant failures. And then all of a sudden, I found myself in a group where everyone is absolutely, shockingly smart. I discovered that being even a medium fish in a smallish pond makes you a very, very little fish in a bigger pond. That experience was extremely humbling.  
Then, in my third year, I found out I had cancer, and that was humbling in a whole other way.  
What was it like being a patient yourself while in medical school?  
At the time, I was doing a longitudinal integrated clerkship at a tiny hospital in Maine called Stephens Memorial Hospital. Then I took a leave of absence and underwent two and a half months of chemotherapy and a couple weeks of radiation therapy, and after a little bit longer, I resumed my third year. Those details are important because, for me, Tufts went from being this big, unapproachable-seeming institution to being incredibly human and supportive. The deans said, "Forget about it—you have no more responsibilities. Just take care of yourself, spend time with your family, and let us know when you want to come back." And then they made it so easy for me to come back. I can think of no better way to express it than to say that they took care of me. I feel deeply indebted to them.  
As for the lessons I learned, one of the biggest—besides how caring and generous people can be—is that the separation between patients and anyone else is a false line that we draw. The whole ill-vs.-well thing: we make that up. The only thing that separates us from our patients is time. 
What will you take with you as you start your medical career? 
How much you can learn from other people. I've gained absolute respect for my classmates and the docs who have taught me, not to mention the RNs and physical therapists and respiratory therapists I've worked with. There's so much knowledge that all these people have; it's been humbling, rewarding, and fulfilling to be in their presence—let alone to get to learn from them and be seen as one of them. That last part has been bonkers: being seen as one of them. It's just a wild honor.