Degree: Master's in Biomedical Science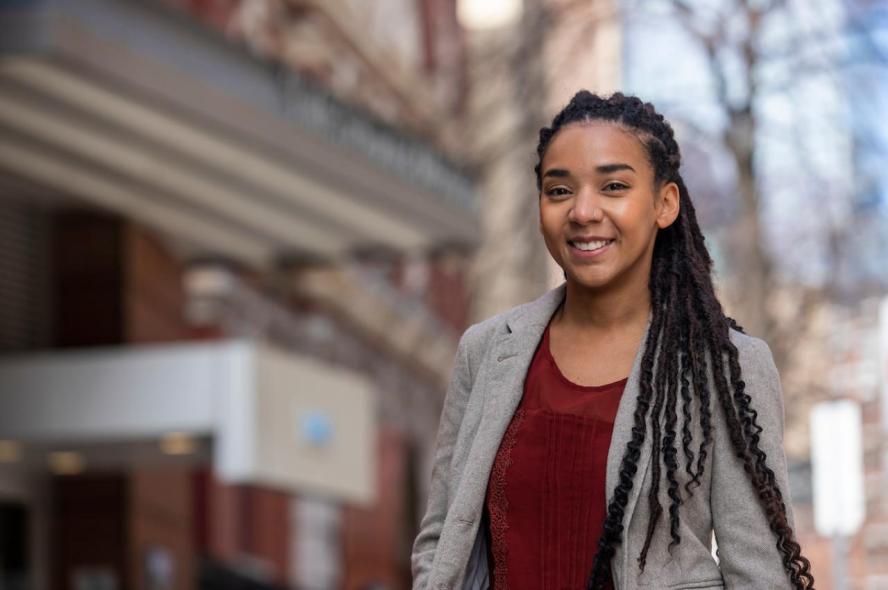 Home:
Boston
What area of medicine are you most interested in? 
I'm excited about a lot of different specialties, so I'm trying to have a very open mind and really absorb everything I will learn in my rotations and classes. At the moment, I'm leaning toward something surgical—neurosurgery, maybe, or general surgery. Whatever I end up doing, I feel prepared, with my degree from Tufts, to excel in med school. 
What challenged you during your time at Tufts—and what helped you face the challenges? 
The classes were rigorous, but the support from professors was incredibly impactful. With the pandemic, everything was upended—but the professors were always there for us. Two of the immunology professors were particularly helpful. They were regularly on video calls with us at eight o'clock at night, either to answer specific questions or just have conversations. Their accessibility made all the difference.  
Also, my classmates and I truly bonded. From the first day of classes onward, the study group I joined made everything possible. We stuck together all year, and some days we spent 12 hours together online. I formed very deep relationships in that way. That helped make all the challenges easier. 
The adjective that best describes you?
Excited! I'm driven and motivated, and that fuels my excitement for what's to come. When I was younger, I wasn't sure exactly what path I wanted to take, but in the past couple years, I've been able to see very clearly how I want things to shape up and what my life will look like, and I'm just very excited about all the possibilities, and especially about going into a career in medicine.   
In ten years, you will be... 
At the start of a new chapter. I'll have completed med school, and I'll be done with training, and I'll be embarking on my career as a doctor.