"My drive now is the belief that physical therapy will be a key tool in combating health inequities within my own community."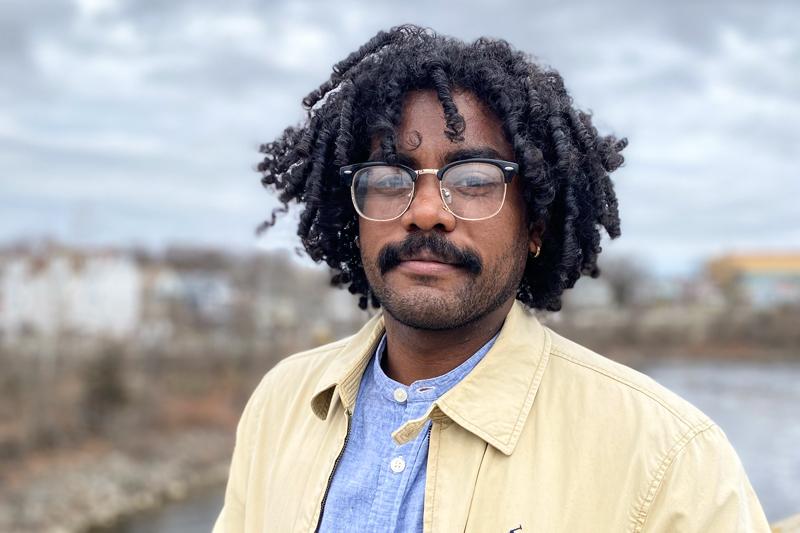 The Tuft University Doctor of Physical Therapy (DPT) programs prepare students to join the rewarding PT field. Hear from current student in the Boston program, Karl St. Phard, DPT22, about his experience.
Why did you choose to pursue this degree?
"To be honest, my decision and drive in pursuing a doctorate in physical therapy has continued to evolve throughout my undergrad studies, and even now as a student PT. My decision began with the thought that physical therapy was just an interesting combination of the healthcare field and physical fitness. However, working as a PT technician with devoted PTs in an inpatient facility has taught me that there is so much more to the profession than getting someone stronger. Physical therapy helps guide individuals in improving their quality of life through movement. As I'm going through PT school right now, I've come to learn that PT goes even further than guiding the individual. The profession as a whole aims to transform society and make a deeper impact on the health of our communities. My drive now is the belief that physical therapy will be a key tool in combating health inequities within my own community."
Why did you choose Tufts?
"Tufts University's reputation as one of the best medical schools in New England is definitely what drew me in. After doing more research into the school, I found their efforts in anti-racism and mental health initiatives to be valuable to me as a prospective student. I chose to apply to Tufts' DPT program after I joined an open house event. I got to meet some of the faculty and get a glimpse of what the program had to offer. A hybrid program that finished sooner definitely influenced my decision. While the program was in the process of accreditation, the program director's confidence in its accreditation was reassuring. I used to think that I would never be able to make it to this school, and yet here I am, proud to be a Jumbo."
What has your experience it the DPT-Boston program been like so far?
"Because this is a hybrid program, about every other month is our in-person lab immersions, and in between then, we meet with each other online. Having most classes online seems daunting at first, but never did I expect how much of a community was cultivated with the first cohort. The faculty and students have created a professional, fun environment of collaboration that is reinforced when we're all together during lab immersions. At times, the curriculum gets challenging, or life events may occur, but I know that I am supported by the people in this cohort."
What is your favorite aspect about the program?
"The lab immersions are such an enriching part of this program. Being able to apply everything you've learned and then refine those skills under the guidance of experienced faculty is so valuable. It's also the time you get to meet up with your peers and grow those connections through the events held by the student leadership."
What do you wish to accomplish upon graduation?
"Once I graduate, I hope to specialize in neuro PT and work in an inpatient setting. Individuals with traumatic brain and spinal cord injury is a population that I'd like to work with."
What do you want a prospective student to know about Tufts?
"Tufts DPT is an amazing program with a top-notch faculty, that you won't find anywhere else. If you decide to come to Tufts, be prepared that this will be a challenge, however, you will pull through in the end. Taking the time to do the other things you are passionate about and maintaining your relationships outside of the program are keys to your success."