Tufts University School of Medicine Physician Assistant Program Student, Anisa Dahir, Wins National Health Service Corps Scholarship
Anisa Dahir, PH/MPH25, shares what inspired her to enter the PA profession and discusses how the National Health Service Corps Scholarship will empower her dedication to serving underserved communities.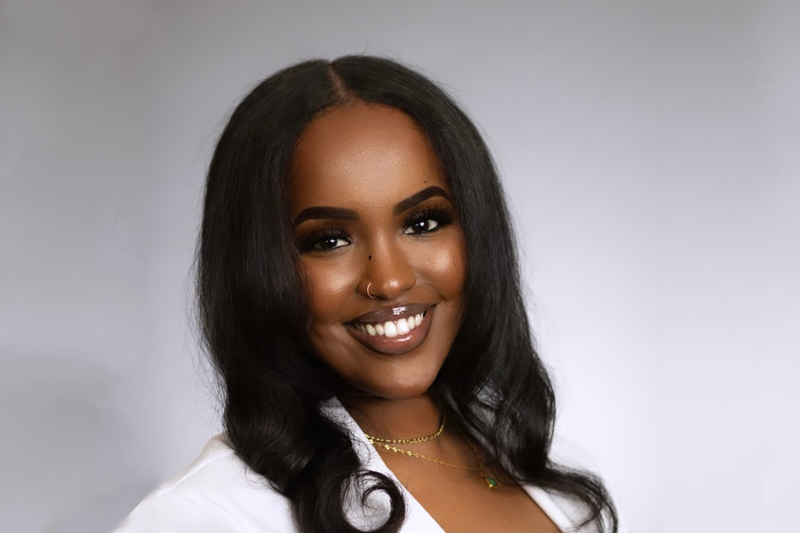 In a heartfelt journey blending personal conviction with professional dedication, Anisa Dahir, a student at the Tufts University School of Medicine Physician Assistant (PA) Program, has been awarded the prestigious National Health Service Corps Scholarship. This scholarship not only recognizes her academic achievements but also her commitment to addressing health care disparities and providing equitable care, particularly in underserved communities.
Choosing the PA Profession Based on Personal Purpose
Dahir's journey into the PA profession was inspired by a mentor, one of the first PAs in the Utah Muslim community, currently serving minority and refugee/immigrant populations at a clinic in Utah. Witnessing her mentor's compassion and commitment to patient care exposed Dahir to the core values of the PA profession, including patient-centric equitable care and increased provider representation.
However, it was a deeply personal experience that solidified her resolve. Dahir's grandmother, Ayeyo—who contracted Hepatitis B in Somalia but was only diagnosed later upon arriving in the United States—faced challenges in understanding and managing her condition. The language barrier and a lack of health literacy hindered effective communication with health care providers, leading to the progression of Ayeyo's illness to liver cancer, eventually claiming her life in 2011.
"Seeing the frustration and sadness my mother had because she couldn't comprehend the situation is something that I will never forget," said Dahir. "It was then that I promised myself I will someday become a health care provider and ensure that no patient experiences the pain of not understanding their diagnosis. I am dedicated to providing patient-centered care, as seen by my mentor, to all of my patients, especially those who are medically underserved."
A Scholarship with a Purpose: Serving in Health Professional Shortage Areas (HPSAs)
Upon completing the Tufts PA program and as a requirement of her scholarship, Dahir will dedicate her skills and expertise to serving in Health Professional Shortage Areas (HPSAs), which are areas, populations, or facilities experiencing a shortage of health care services. This service commitment is something that holds profound meaning for Dahir. While completing the PA program, Dahir is also obtaining her Master of Public Health. Her multidisciplinary academic journey illuminated the unfortunate commonality of her family's health care story and highlighted systemic issues faced by underrepresented populations.
"Underrepresented populations face backlash among the medical community because of language barriers, systemic/institutionalized racism, lack of access to quality care, and shortcomings in cultural competence," said Dahir. "This scholarship is close to my heart, as the National Health Service Corps aims to combat this by expanding medical access to underserved communities."
As a Somali-American, Dahir aspires to work in primary care within minority and medically underserved communities. She believes that her diverse background and lived experiences will contribute to building trust in patient-provider relationships and expanding medical care to areas with limited access.
Advancing the Mission: A Commitment to Building Healthy Communities
Dahir's dedication to the National Health Service Corps' mission extends beyond academic pursuits. Acknowledging the significance of cultural competency in health care, she volunteered as a Somali community liaison for a health prevention program focused on diabetes and hypertension within the Utah Somali community. 
Dahir's efforts enhanced the cultural competency of the medical and PA students leading the workshop, fostering meaningful conversations and empowering the Somali community to engage actively in health education. Her role included translating educational materials, collaborating with community leaders, and working with health care providers to emphasize the importance of a healthy lifestyle. The educational materials continue to be used in Somali community centers, Masjids, and health clinics across Utah.
Dahir's journey epitomizes the spirit of the National Health Service Corps Scholarship, demonstrating a commitment to building healthy communities, addressing health care disparities, and providing culturally competent care. As she continues her studies in the Tufts PA program and later serves in Health Professional Shortage Areas (HPSAs), Dahir stands poised to make a lasting impact on the health care landscape.
Learn More About The Tufts PA Program