Using data governance to help the Allergy & Asthma Network increase funds for research
A data governance proposal for a new SalesForce CRM implementation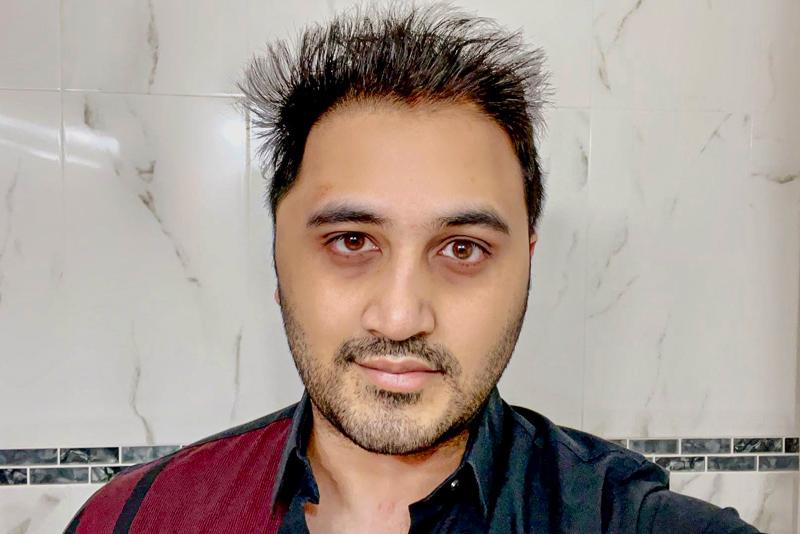 By Shade Shourov, HIA23
The title of my capstone was "Data Governance Proposal for A New SalesForce CRM Implementation." How I came to choose this topic for my capstone is a story in itself and requires me to go back to when I was still trying to figure out all the steps that must be included in a capstone and trying to find a topic. As I was struggling to find a topic, Dr. Palacholla, the director of the Health Informatics & Analytics (HIA) program at Tufts, reached out to me and asked if I was interested in working with Lynda Mitchell, who was looking for the help of a student for her organization, The Allergy & Asthma Network. I immediately responded "yes," as at least I had a possible topic and preceptor for my capstone.
Shortly after, I met Lynda for the first time via Zoom, and she explained to me where the Allergy & Asthma Network currently is and where she would like it to be. She explained to me how she first got involved in this space. She has a child with severe allergies but found that there weren't many resources available for parents seeking guidance. There was also a lot of misleading information that wasn't verified, so as a parent she had a lot of fear of possibly doing harm instead of good. After hearing her story, I became 100% sure that I wanted to help Lynda and the Allergy & Asthma Network because I too have a cousin that has suffered from severe food allergies her entire life. Small things that I and others might take for granted, such as having an apple, can be extremely dangerous and possibly fatal for others that suffer from allergies. With this capstone, I wanted to raise awareness to all those who suffer from allergies and asthma, so that there is more funding for research that can improve their quality of life.
The primary goal of this capstone was to showcase to Lynda's steering committee and board of directors that there needs to be an increase in funding for research in order for the Allergy & Asthma Network to take the next step from a Data Governance perspective. In order to do this, I relied more heavily on my consulting background in prioritizing what questions needed to be asked, whom to speak within the Allergy & Asthma Network, identifying data trends, and how to read the data, etc. This all led to creating a project plan and timeline that helped us stay on course to make sure the capstone was delivered on time. Kimberly Reich, another professor at Tufts who teaches an Information Governance course, offered her help when she heard about my capstone and what I wanted to accomplish. She was extremely helpful and offered a lot of advice on some of the steps I would need to take to make sure my model was appropriate and that I included key questions that needed to be addressed when presenting my capstone. I fully believe Kim's insights helped this capstone go from great to amazing!
Lynda, Kim, and I met every week during the course of the capstone to discuss the overall progress, challenges, and possible next steps. I was lucky enough to have two great mentors with years of knowledge and experience help guide me during this capstone. Identifying just one favorite moment is difficult because during the capstone I spoke to both so often, it actually felt weird when my capstone was finished, and I realized there were no more scheduled Zoom meetings to discuss the capstone progress. However, I believe my favorite moment in the capstone when I used the OvalEdge tool to display where the Allergy & Asthma Network currently is and how much work needs to be done to get to the next step. I pick that moment because it translates to one of the primary goals of this project which is to understand the data being shown, interpret that data, and define/outlay the next steps to reach—which is what data governance is about at its core.
My capstone, and really the entire HIA program, taught me there are different methods to achieving goals, and it doesn't have to be just one. Each course that I have taken in the program taught me a skill or helped refine a skill I already had to make it better. The capstone helped me tie everything I learned in the HIA program and from my career as a consultant and helped me discover new ways of using my skills, which ultimately elevated my experience.