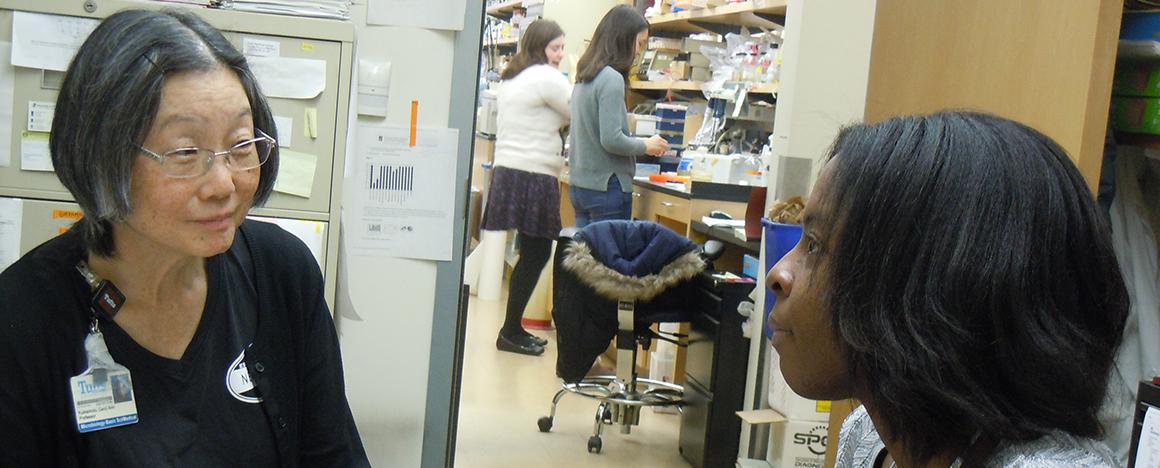 The Department of Molecular Biology and Microbiology is committed to fostering a diverse scientific community and aim to improve our core values by promoting inclusivity, diversity, and antiracism. Our department was founded with community building, mentorship, and collaboration as central values, and we continue to prioritize this culture in our department. To help us achieve these goals and to support our DEI mission, we have created a committee dedicated to this charge and several subcommittees to address specific segments of our activities.
Andrew and Greta Wright Award
We congratulate Ivan Albino Flores, Molecular Microbiology PhD student, recognized with the Andrew and Greta Wright Award this year. Ivan was recognized for his outstanding efforts to promote diversity, equity, and inclusion based on his contributions to student recruitment at the ABRCMS conference.
Our DEI Committees support a range of events.
Micro DEI Committee
This committee oversees and coordinates DEI activities within the Department and works with the DEI subcommittees to promote the DEI values of our department.
Enhancing Awareness Across Cultures
The Announcements Committee prepares and circulates information about holidays and special observances that cross cultural lines. These postings are circulated within the department to everyone and are also archived so that members can refer to them easily.
Annual Climate Survey
The Climate Survey Committee drafts and circulates a climate survey annually to help us identify areas of concern and understand how we might improve in these areas.
Community Building
A major goal of our department is to build a strong sense of community that improves the sense of belonging and to facilitate discussion on issues related to race, gender, and mental health.
Mentoring and Outreach
The Mentoring and Outreach Subcommittee focuses on improving and expanding programs to increase diversity in biomedical sciences.
Join Us
Would you like to get involved or share feedback? Please contact us using the email link below.